The highly anticipated Hyundai N performance sub-brand is getting close to releasing it first production car, based on i30. It will come in as Hyundai's first proper hot hatch.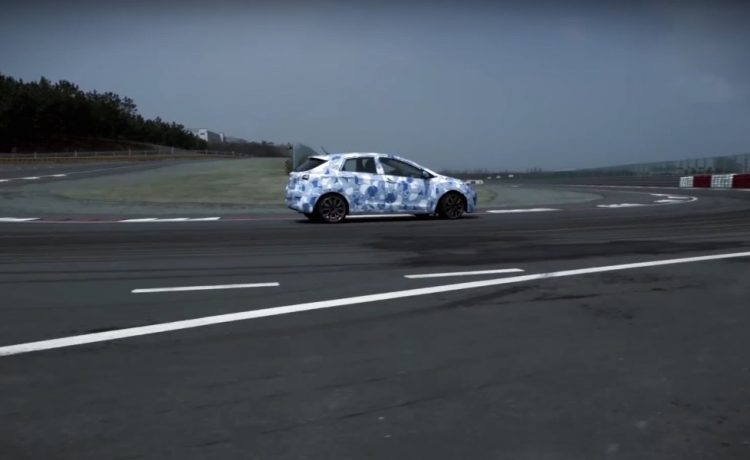 Set to feature a number of completely bespoke components, including a range of serious chassis and suspension upgrades, eye-popping brakes, and a potent turbo engine producing around 200kW, the i30 N will be Hyundai's answer to vehicles like the Renault Megane R.S. and Peugeot 308 GTi.
Hyundai has been quite secretive about the specifics of the i30 N, and how far into the performance realms it will go. However, it has released this video below giving us all a sneak peek of the engine sound.
By the sounds of it, we could be about to welcome a rather serious turbo machine. There are pops and crackles, a deep bellowing induction noise, and a rallycar-like exhaust note. These are all hallmarks of a proper hot hatch.
If the prototype featured in the video is anything to go by customers might be offered a manual transmission with the i30 N despite Hyundai recently introducing a dual-clutch auto for a range of its models. Again, this would fall in line with other hot hatches such as the manual-only Ford Focus RS and manual-only Peugeot 308 GTi.
According to reports the model will come with dedicated independent rear suspension, along with a unique interior with big bucket seats and a custom instrument cluster.
There's been no word on an official release date, but we could expect to see something at the Paris Motor Show in September. Click play below for the preview.