Renault has revealed a new version of the Captur specially made for the Russian market, called the Kaptur. It's a slightly more rugged, off-road-ready version of the French crossover.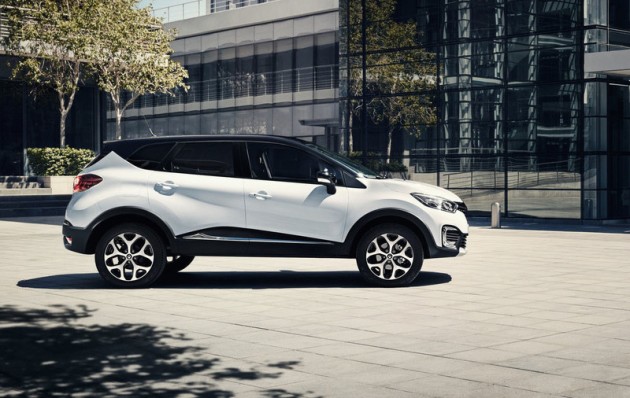 What's different about it compared with the local Captur? More than you might think, actually. It does feature more ground clearance (204mm up from 163mm) and heavy duty suspension, and the overall dimensions are larger.
An extra 68mm is added to the wheelbase providing more cabin space. You can easily spot the added length in the side-profile image, with the overall length some 211mm longer than the Captur.
Some design changes have also been made to separate the model from its international counterpart, with unique C-shaped LED taillights added in, matching driving lights, a wider front grille, and different body lines.
Inside, the cabin layout is pretty much the same as the Captur's layout. There's a 7.0-inch touch-screen on the dash, three-spoke steering wheel, heated front seats, and remote start capability available. Cargo space is also expanded by 10 litres, to 387L.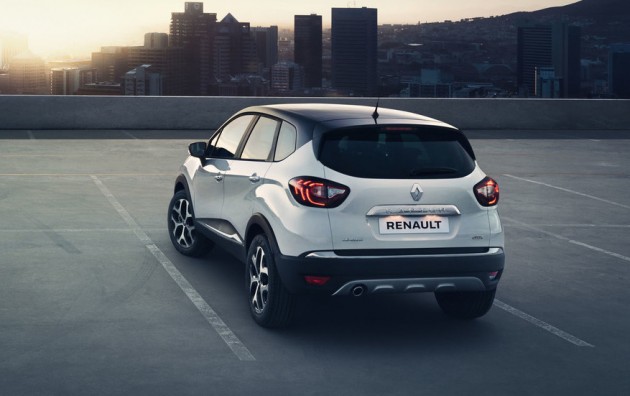 As far as we know the same engines from the Captur are carried over. In Australia the Captur is available with either a 0.9-litre turbo-petrol three-cylinder producing 66kW, matched to a manual, or a 1.2-litre turbo-petrol four-cylinder generating 88kW, connected to an automatic.
All local Captur models are front-wheel drive whereas the Kaptur comes with a four-wheel drive system and locking centre differential. These components should give it much better off-road performance compared with the Captur.
Renault will sell the Kaptur in Russian markets only, including Belarus, Kazakstan, and Uzbekistan. Production will take place in Moscow, Russia.