Renault has revealed its hot little Twingo GT super-mini ahead of its public debut taking place at the Goodwood Festival of Speed in England.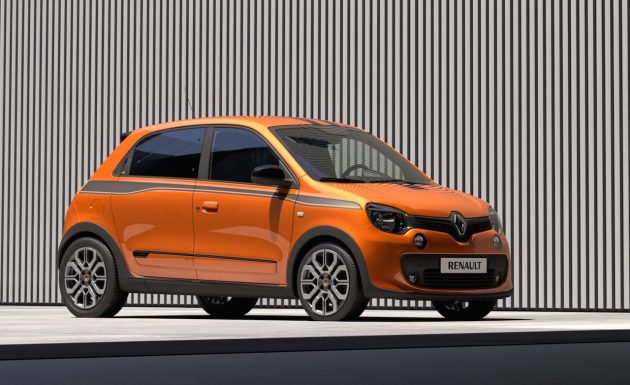 The Twingo is Renault's smallest car, sold in Europe. For the GT Renault has used its R.S. division to give the micro machine a big dose of chili. In the engine compartment the 898cc turbo three-cylinder engine is tuned and tweaked to produce 82kW and 170Nm.
It comes with a modified air intake system, revised computer mapping, and unique gearing for better performance. Speaking of gears, the Twingo GT gets a manual transmission with, remarkably, a rear-wheel drive system – imagine the tight donuts you could perform.
Like other R.S. models, the Twingo GT comes with sports lowered suspension, recalibrated steering, and a specific stability control program to suit sporty driving. Renault says the result is sharper handling and outstanding road-holding.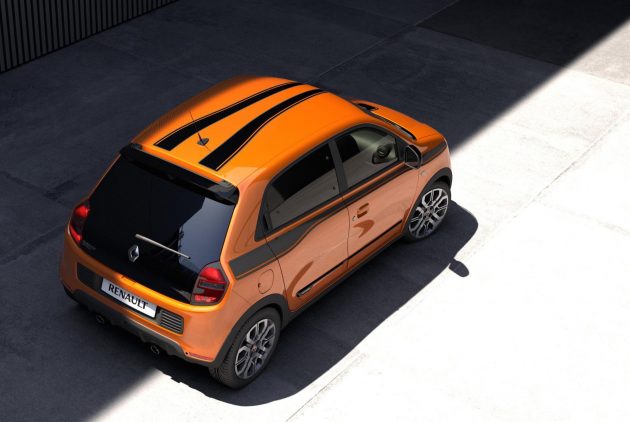 For the exterior the designers have spruced up the look with 17-inch wheels (massive for this size vehicle), added some air intakes, and fit twin exhausts at the back. There's also a new orange colour scheme with racing stripes.
When it hits the UK market during their winter (Aussie summer), buyers will be able to select between a range of cool colours, along with various trimmings such as alloy sill plates and gear knob, and orange highlights in the cabin.
A full public debut will take place at the 2016 Goodwood Festival of Speed, running from June 23-36.