Yep, it was only a matter of time but Lamborghini has confirmed it will not be making a manual-transmission supercar in the future. The current Lamborghini Gallardo will be the last car the company offers with a normal stick-shift manual transmission.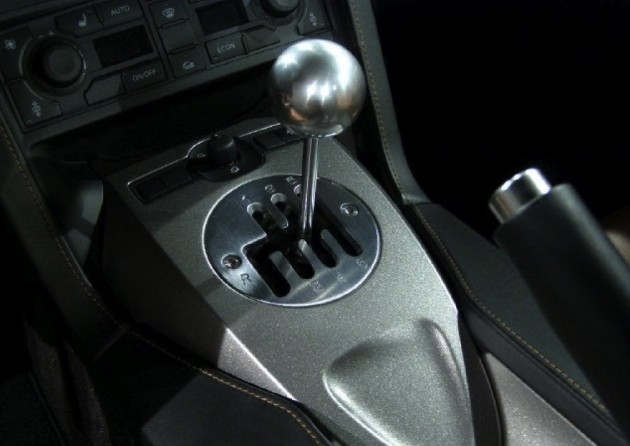 Talking with Motor Trend in America recently, Maurizio Reggiani, head of research and development for Lamborghini, said that just one to two percent of new cars being produced at the Lamborghini plant in Bologna are equipped with a manual gearbox.
He says that the manual shift is 'a break in the electronic chain of command that harmonizes absolutely everything that happens between engine combustion chamber and tyre contact patch. The only way Lamborghini can guarantee soothing smoothness in city driving or back-thumpingly explosive acceleration on a winding road is for every system in the car to be interconnected'. He says 'you can't rely on a driver to always shift gears without glitches'.
Because of these factors, there is little reason for Lamborghini to reproduce another manual option, so the successor to the Gallardo will feature a sports auto-only transmission as the only setup. The replacement car, dubbed the Lamborghini Cabrera, is said to be under development and will be unveiled some time next year.
Official details of the Cabrera have not been revealed yet, but according to word on the net, the Lamborghini Cabrera (or whatever the production name will be) will come with a similarly-sized V10 engine as the current Gallardo, with the added bonus of a supercharger. The engine will apparently offer around 600hp (448kW).
At this stage, it's unknown what type of transmission will be used specifically. It might get a unit like the Independent Shifting Rod seven-speed dual-synchronise transmission used in the Aventador, but we'll have to wait for further updates to confirm.
We're a bit sad over this news though, as it reminds us that the manual gear-shift is a dying breed. It'll be sorely missed when it is gone.
Source: Motor Trend