Opel has named its upcoming new city car the Opel Adam. The new model will go on sale in Europe next year, and could eventually find its way to Australian shores after Opel's local debut later this year.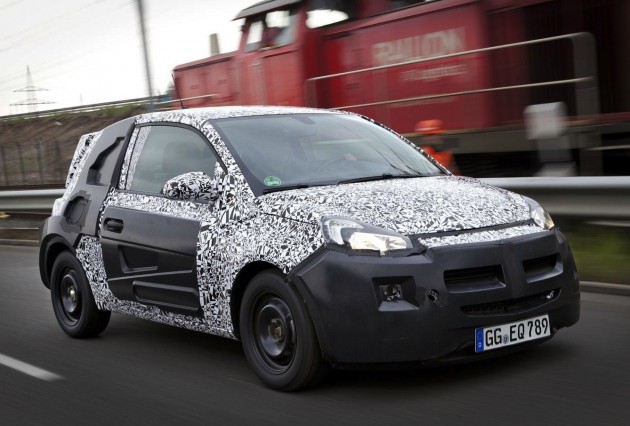 The European General Motors brand has just released some early prototype images with the announcement. And going by these images, the Opel Adam will be a chunky little hatch, with bolstered wheel arches and a strong front end.
Underneath, the Opel Adam is set to be based on a shortened version of the upcoming Opel Corsa platform. It will measure around 3.7 metres in length, and feature "sporty, modern and muscular" looks, with a "refreshing and colourful" interior. Buyers will also be able to customise and personalise the car to suit their tastes.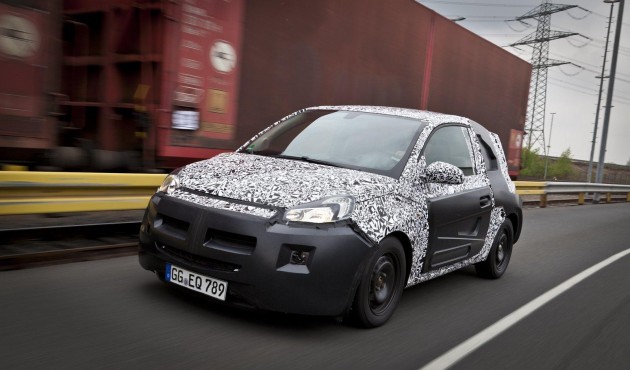 Up front the Opel Adam will be powered by a range of three- and four-cylinder engine options, including sizes ranging from 1.0-litre to 1.4-litre, using direct injection technology. A 1.6-litre turbo-diesel is also on the cards for later down the track.
The new hatch will be revealed at the 2012 Paris Motor Show in September, and is set to go on sale in Europe during the start of 2013.
The Opel Adam's main rival will be the Volkswagen Up!, which goes on sale in Australia towards the end of this year.