A small British company seems to have come up with a cracker of a track car. It's called the BAC Mono (Briggs Automotive Company), and according to this review, it's a fantastic bit of kit.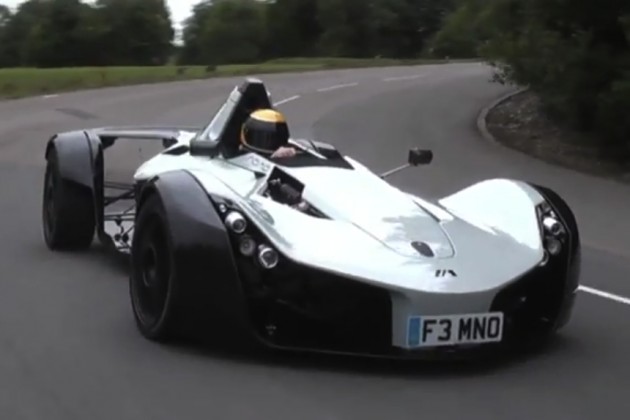 The lucky guys at Autocar in the UK, Steve Sutcliffe, more specifically, has just done a video review of the all-new BAC Mono. Think of it as like an Ariel Atom with panels, or a Lotus Elise with a bit more power and a bit more flare.
BAC says the car was created as a Forumla 3 car for the road. With a single, central driver's seat layout and a Formula 3 engine, gearbox, and suspension, it doesn't get much closer.
Power comes from a 2.3-litre four-cylinder Cosworth engine outputting 209kW (280hp), backed up by a full sequential manual F3 transmission. The BAC Mono also features a carbon fibre crush box and a carbon fibre body, all weighing in at just 540kg – providing a power-to-weight ratio of just 2.5kg/kW (Bugatti Veyron is 2.4kg/kW).
Click play on the video below for the full BAC Mono review for a gist of what it's like to drive.