Some may say cars of the classic vintage era were things of beauty and art, but after taking a glance over this very modern TypeZero Concept design study, conjured up by French designer Marc Devauze, we're pretty sure cars of the future could be just as beautiful.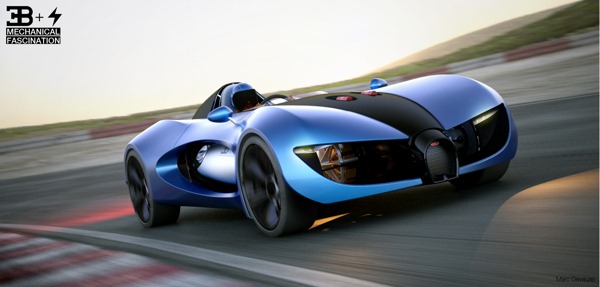 The concept is inspired by the Bugatti Type 35 of the 1920s. These were some of the most successful and perhaps most iconic Bugatti racing cars of all time. With a distinct fuselage-style body and the trademark Bugatti blue colour scheme, the Type 35 won over 1000 races in its day. So, you can begin to understand why Devauze decided to draw inspiration from the classic for the TypeZero.
In terms of mechanical specifications for the TypeZero, details are limited as it is simply a design study at this stage. It is envisaged as having an electric powerplant though with four electric motors installed in each of the wheel hubs. Power is then supplied by lithium-air batteries located on either side of the cockpit.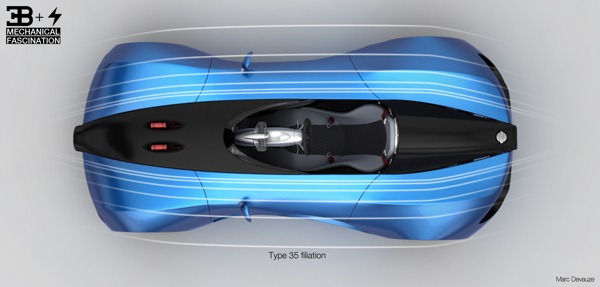 Speaking of the cockpit, you may notice it is a single-seater. This, again, is inspired by the original race cars. The layout also makes way for a very elegant and fluid symmetrical shape.
From the front you can see some design cues from the current Bugatti Veyron, particularly the position of the headlights and the way the front guards and bonnet sweep almost flat over to the grille. The centre grille is also reminiscent of all Bugatti vehicles, featuring an arch with the grille section inside.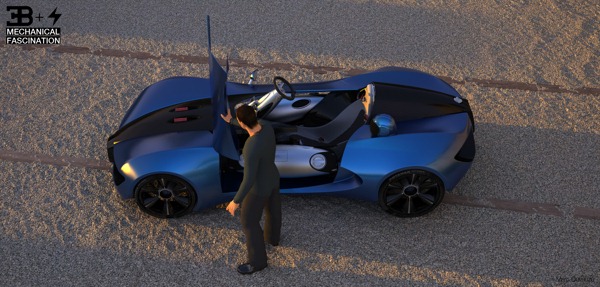 Down the sides and along the rear haunches you can see some relationship again with the Veyron. There are a set of huge gulping air intakes just in front of the rear wheels, while, uniquely, the doors rise right up and become almost horizontal at the top.
Of course, there are no plans for this to go into production any time soon. You'd have to agree though it is a very striking and sexy design, especially in a metallic modern interpretation of the classic Bugatti blue.