Toyota in Japan has launched the all-new 2013 Toyota Corolla, showcasing sporty new styling in tune with the company's latest design language. The new model is scheduled to debut in Australia in two months.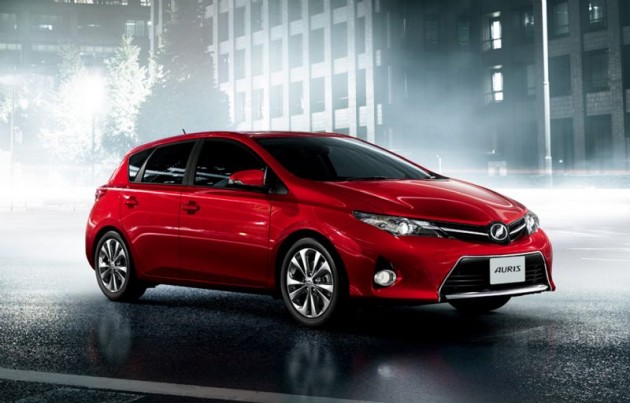 Although it's obviously not a performance car, the Corolla is one of the best-selling vehicles of all time; it's an important vehicle in the industry. In Australia alone, over 1.2 million examples have been sold.
The new model features a sharp new design with slimmer headlights than the outgoing model, an arrow-like front centre fascia, and a deeper lower front air dam. Toyota says the design was inspired by European vehicles. Inside is said to be cleverly designed with more interior and cargo space.
In the car's home market in Japan, the Corolla is available with a range of engines. In Australia, the 2013 Toyota Corolla will come with the most powerful 1.8-litre petrol that's available for it. Power figures are yet to be mentioned, Toyota simply says that it "develops more power" than the current 100kW model.
Like the current model, the Corolla is expected to come in a range of trim levels, including a sports variant. We'll keep you updated as more information comes through over the next couple of months.
The local model will make its official debut at the 2012 Sydney International Motor Show in October.