Porsche has released the first of a multi-part video series which showcases the new Porsche Archive Museum, not open to the public. The museum features a complete collection of Porsche vehicles, including special one-off prototypes and rare race cars.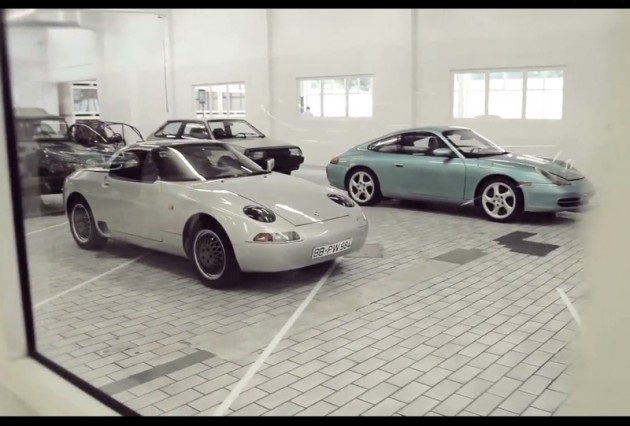 The secret storage facility is located somewhere in Stuttgart and contains around 505 Porsche models. The climate controlled facility is not open to the public and is simply a place for Porsche to park its own vehicles in between shows and events. As Porsche explains,
"The Porsche Museum in Stuttgart displays a rare wealth of Porsche cars that have shaped the company since 1948. However there is more.

"There is a wider collection of very special and important cars that belong to the Museum, that up until now, have sat in separate locations. Recently a new storage space was found to hold all of these wonderful cars together allowing them to be maintained and cared for all under one roof."
In the first video the company shows the very first Porsche 911 Turbo (930), which was originally given to Ferdinand Porsche's daughter (Louise Piech) as a birthday gift. Click play below to take a look. Is this the ultimate garage or what?