If you've wondered about the drifting potential of the new Toyota 86 sports coupe, then you can wonder no more with this friendly drift-off battle video, taken from a Japanese makeshift gymkhana course.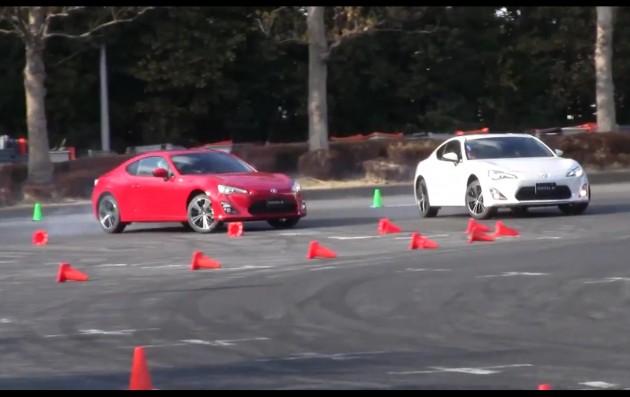 As a bit of a driving demonstration and promo for the just-released Toyota 86 – called GT 86 in overseas markets – a pair of driving/drifting experts recently showed us what the 86 is capable of.
It appears the Toyota 86 can drift really well, in the hands of an expert, and seems to cope well with weight shifts and transitions, while the limited-slip differential at the back looks as though it's well up to the task of distributing torque to both rear wheels.
The Toyota 86 will launch in Australia around halfway through this year. Pricing hasn't been announced, but it has been confirmed that it will enter the market with a price tag starting with '3'.
The Toyota 86 and its sister car Subaru BRZ come with a 2.0-litre naturally aspirated four-cylinder boxer engine producing 147kW of power and 205Nm of torque. Manual and automatic transmission variants will be on offer.
Click play below to see plenty of tail-out action, and hear lots of tyre screeching.