KTM has selected to do what many other car manufacturers are doing and has unveiled the its new car ahead of the Geneva show next week. Introducing the KTM X-Bow GT, the more civilised track car.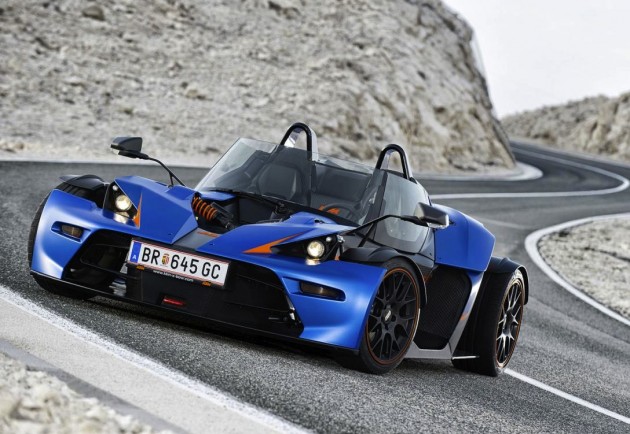 As you can see, the GT comes with features such as a windscreen and side windows. A removable roof panel is also said to be part of the package so the X-Bow can be driven in the rain. Such otherwise staple items don't come with the regular X-Bow.
KTM hasn't released all of the details on the new mode yet, and is likely waiting for the Geneva show. According to international word though, the X-Bow GT will come with a 2.0-litre turbocharged engine producing 177kW and 310Nm.
Despite the added features, and the subsequent added weight, the new model is still set to cover 0-100km/h in around 3.9 seconds.
Full details and specifications are expected at the 2013 Geneva Motor Show, hitting off on March 5.