For viewers of the world-famous UK TV show, Top Gear, watching the 'power laps' is perhaps one of the easiest ways to compare performance cars. The laps are all conducted on the same track by the same driver (Stig).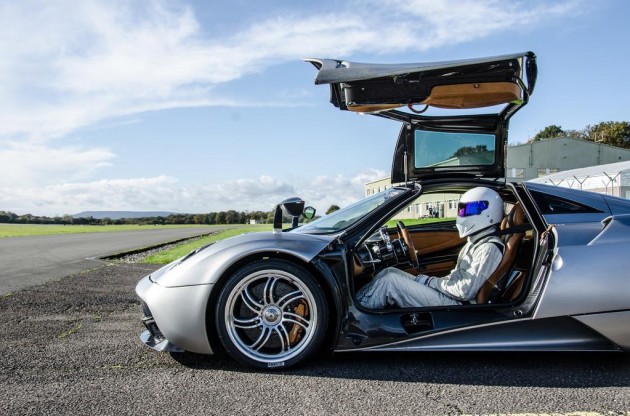 There's a bit of flack circulating in the media at the moment after Pagani let the Stig loose in the latest Pagani Huayra hypercar, and set the quickest ever lap time for a street legal car. The car, which achieved a lap in 1:13.8, was tested in the first episode of the latest season (19th season).
According to eagle-eyed viewers, particularly those on enthusiast forum TeamSpeed.com, the Huayra used to conduct the lap was using racing slicks with grooves cut in them to mimic road tyres.
According to Pagani, the Huayra was wearing the factory Pirelli P Zero Corsa tyres, measuring 255/35 ZR19 on the front and 335/30 ZR20 on the back.
Critics are saying that if you zoom into the tyre and try and find some sort of labelling, all you will find is 'Pirelli', and the sizes 265/645 19 and 325/705 20. These are the exact same sizes of the Pirelli racing slicks used on the Pagani Zonda R track-only car.
Controversially, these sizes are not available in any road-legal tyre that Pirelli makes; it's a size only available for racing slicks.
Despite this, Pagani has insisted that the tyres were road-legal P Zero units, as featured on the factory car when bought from the showroom.
You can view the test and lap in the video below. The second-fastest car to ever lap the Top Gear track, behind the Huayra, is the Ariel Atom V8, which achieved an extremely quick 1:15.1.