When it comes to hypercars, not many companies do it better than Koenigsegg. The niche Swedish carmaker will unveil the new brutally powerful 'One:1' at the Geneva Motor Show next month, showcasing awesome speed and power in one carbon fibre masterpiece.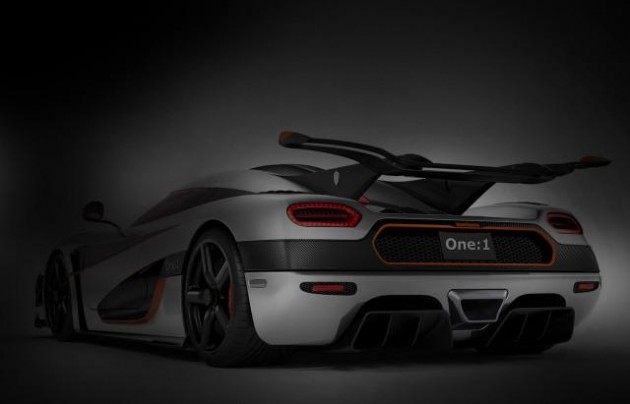 A teaser image has been released to get the juices flowing, showing an Agera-based layout with a huge rear wing and a unique colour scheme.
This is going to be one serious machine. In fact, it's apparently got a theoretical top speed of over 450km/h. If it reaches such speed it will become the fastest production car in the world, surpassing the mighty Bugatti Veyron Super Sport and it's 431km/h record.
Specific details on the engine are yet to be disclosed, however, we do know it will come with a power-to-weight ratio of 1hp:1kg. This means it'll pack somewhere around 1400hp (1044kW) while tipping the scales at around 1400kg.
With these sort of figures, the beast is set to cover 0-200km/h in record time, and 0-300km/h in record time. Obviously 0-100km/h is just a waste of time. In fact, 0-400km/h is expected to come up in around 20 seconds – quicker than a Great Wall X200 SUV struggling to cover 0-100km/h.
We'll be sure to provide all the details, and videos (hopefully), upon its unveiling at the Geneva show. It all starts on March 6.