Audi has revealed the new Audi TT RS Plus. As previously reported, this higher, high performance variant comes with go-fast trimmings and extra power.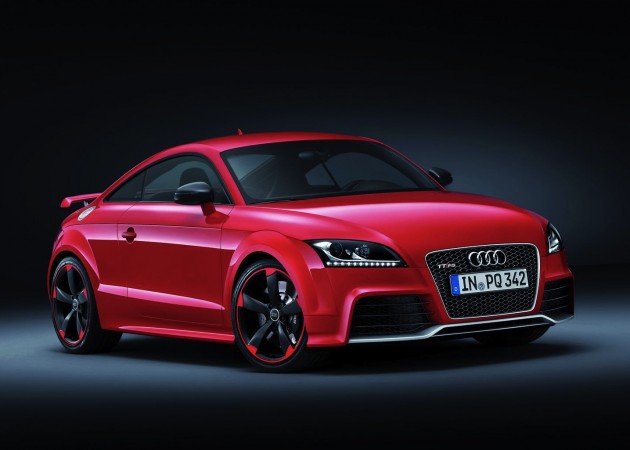 Power has been increased 15kW while torque is increased by 15Nm. Overall power from the 2.5-litre turbo five-cylinder engine is now rated at 265kW and 465Nm. The increases are thanks to a slightly modified inlet manifold and increased turbo boost.
Although it might not sound like much of an increase, Audi claims the new Plus version is able to crack 0-100km/h in just 4.1 seconds. That's very nearly full-blown supercar territory, and an improvement of around half a second over the normal RS (depending on transmission).
Externally, the Audi TT RS Plus is distinguished by new 19-inch RS alloy wheels with red highlights, carbon fibre side mirrors, black exhaust tips, and, of course, the RS Plus badge.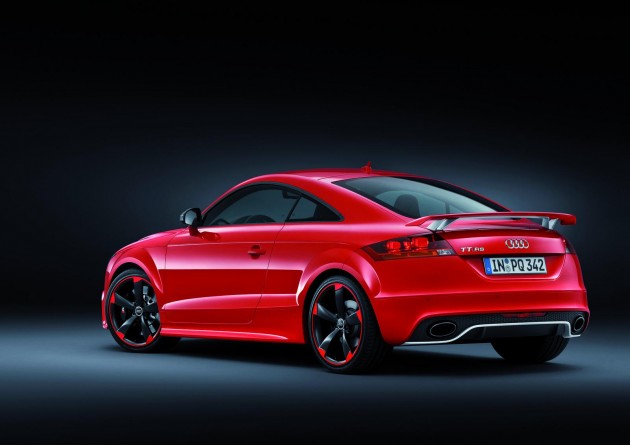 Mechanical enhancements include a revised sports suspension setup, carbon fibre engine trimming, and a new valve-control exhaust system to amplify that five-cylinder bark even more. Four-piston, cross-drilled brakes are carried over from the normal RS.
Overall fuel consumption has been rated at a mere 8.5L/100km (US cycle), providing an awesome power to fuel consumption ratio, if there ever was such a thing.
As for Australia, no announcement has been made, however, if Audi decides to introduce it, it isn't likely to happen until towards the end of 2012. The Audi TT RS, with 250kW and 450Nm, is available though in manual and DSG auto form. Prices start at $139,900.
In international markets, the Audi TT RS Plus will be available from April in Coupe and Convertible form, and with either a six-speed manual or seven-speed DSG dual clutch auto.