When you've got the gumption, you can custom order pretty much anything you like. Here we see a Koenigsegg Agera R BLT one-off edition which has been built for a client in China.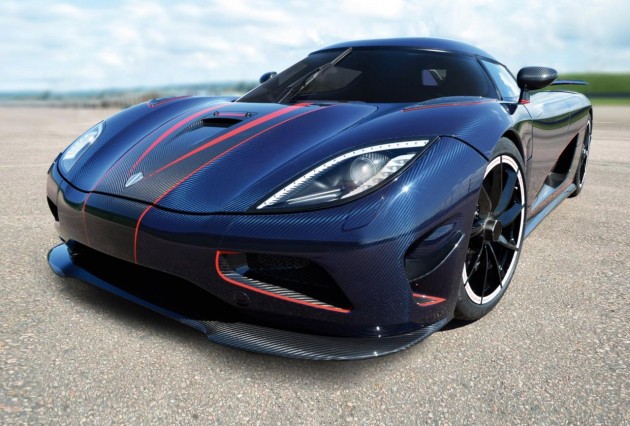 The Agera R is the Swedish company's newest, and most powerful model it has ever made. Power comes from a stonking 5.0-litre V8 that is breathed on by two turbochargers and produces a whopping 838kW of power and 1200Nm of torque (on E85 petrol).
In the case of this 'BLT' edition – nothing to do with the sandwich – the complete carbon fibre body features a blue tint in the top clear coat. This gives the body that exquisite blue carbon look. There's also some red pinstripes on various contours for contrast, as well as a set of unique multi-spoke black lightweight wheels.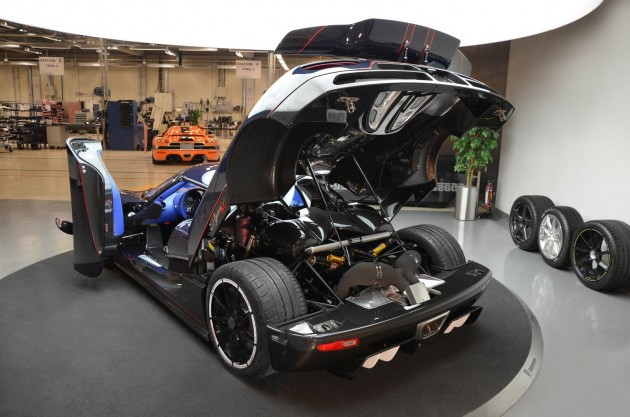 Inside, the interior features black quilted leather seats with blue trimmings, as well as a blue leather dash and various red highlights to match the exterior.
It's unknown what 'BLT' stands, company founder Christian von Koenigsegg has simply said in a statement, "We are thrilled over the result and we hope the customer will like his car as much as we do."
In terms of speed, the Agera R is capable of 0-100km/h in just 2.9 seconds and it can hit a top speed of over 390km/h. It's blisteringly quick. The fortunate owner should be very pleased.