The 2016 J.D Power and Associates Initial Quality Study results are in, and Kia, in a surprising move, has taken out the top spot in front of regular front-running Porsche.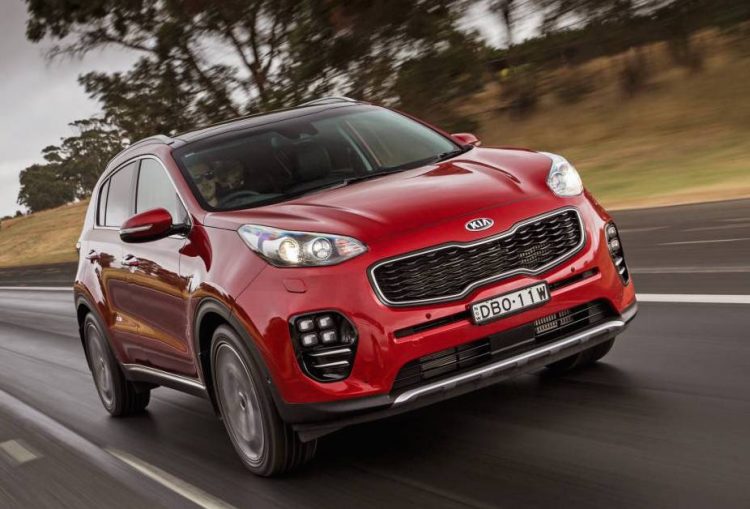 The result marks the first time in 27 years that a non-premium brand took out the top spot, following Toyota claiming the title back in 1989.
The industry is showing clear swings toward non-premium brands like Kia, Hyundai and Toyota in recent years, with the scorecard illustrating overall gains for the automotive industry. Renee Stephens, vice-president of J.D. Power, said, "What we're seeing with the non-premium brands is that they're also adding content, they're also adding functions" that were previously reserved for more expensive marques.
Kia scored highest, with 83 problems reported per 100 vehicles, nabbing out Porsche for the top spot with 84 problems per 100. Hyundai, Toyota and BMW completed the top five, with scores of 92, 93 and 94, respectively.
J.D. Power said that overall quality was up six per cent, with scores rising for 21 of the 33 brands included in the study. Stephens said:
"It's been quite a while since we've seen this much improvement in the industry. It's very important because what we're seeing is that our automakers and our supplier base really listen to what consumers are saying, and also consumers are benefiting from that."
J.D. Power's Initial Quality survey takes 80,000 responses from owners of 2016 model vehicles, after the first three months of ownership. It takes into account overall satisfaction, vehicle quality and reliability.
Highlights include Jeep and Chrysler's 28-point each improvement over last year, the biggest improvement of any brand in this year's study. Subaru, Nissan and Volkswagen joined them, with sizeable increases of 24, 20 and 19 fewer problems, respectively.
On the other end of the equation, Fiat's score dropped 13 points over last year for a total of 174 problems per 100 vehicles, which was enough to give the Italian brand second-last place. Fiat Chrysler said in a statement:
"Fiat brand results continue to be skewed by limited models and sample sizes. Fiat has done well in recent third-party surveys that measure customer satisfaction and vehicle quality."
Smart took out last place, with a score of 216 problems per 100 vehicles, an increase of 62 problems. Other notable falls from grace include Jaguar's drop from 3rd overall last year, dropping to 27th place on this year's survey, and Volvo's addition of 32 problems per 100 saw it fall to third last overall.
J.D. Power 2016 U.S. Initial Quality Study rankings (PP100)

1. Kia – 83
2. Porsche – 84
3. Hyundai – 92
4. Toyota – 93
5. BMW – 94
6. Chevrolet – 95
7. Buick – 96
8. Lexus – 96
9. Lincoln – 96
10. Nissan – 101
11. Ford – 102
12. GMC – 103
13. Infiniti – 103
14. Volkswagen – 104
Industry Average – 105
15. Audi – 110
16. Mercedes-Benz – 111
17. Cadillac – 112
18. Jeep – 113
19. Ram – 114
20. Chrysler – 115
21. Mitsubishi – 116
22. Dodge – 117
23. Subaru – 118
24. Honda – 119
25. Acura – 122
26. Scion – 123
27. Jaguar – 127
28. Mazda – 127
29. MINI – 127
30. Land Rover – 132
31. Volvo – 152
32. Fiat – 174
33. Smart– 216