Kia has dropped the most tantalising piece of information yet on its four-door performance 'coupe' due to be revealed on January 8, 2017.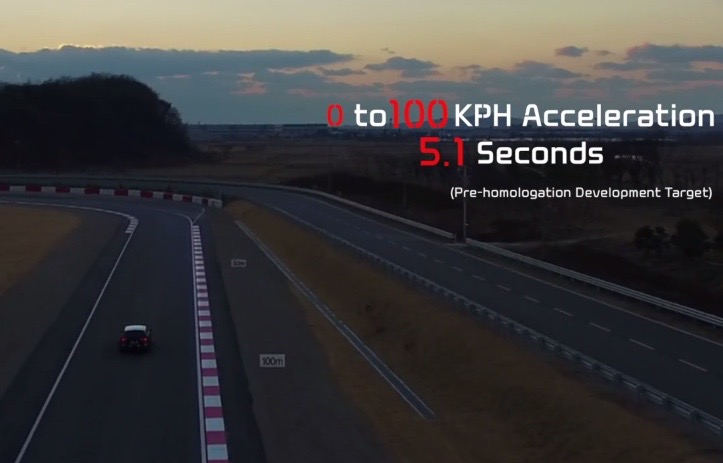 The first video showed a test version of the car reaching speeds of up to 244km/h on one of the Nurburgring Nordschleife's straights, showing customers that the Korean brand is ready to deliver a highly tuned and focused performance machine.
This latest, second video shows the prototype at Kia's Namyang R&D centre, on the high speed circuit before proclaiming it is capable of a 5.1-second 0-100km/h time.
This makes it the fastest accelerating car ever seen from the carmaker and puts it straight into (extinct) Falcon XR6 Turbo and (on its way out) Commodore SS territory – giving Australian buyers a real alternative in terms of performance when it comes time to trade in.
The presence of the Stinger concept and GT concept at the bottom of the special website, thecurveahead.net, lends credence to the rumour that the car will be named Stinger GT.
Expected to be priced in the $50,000 mark, the Stinger GT, which was recently caught undisguised, will share its platform and 3.3-litre turbocharged, 270kW V6 with the Genesis G70.
We will bring you more details as they come to hand.
https://youtu.be/dcNkDJDftZU