Audi has confirmed it will unveil the 2016 Audi R8 supercar at the Geneva Motor Show next month. This is the first proper confirmation we've had that the new model is near.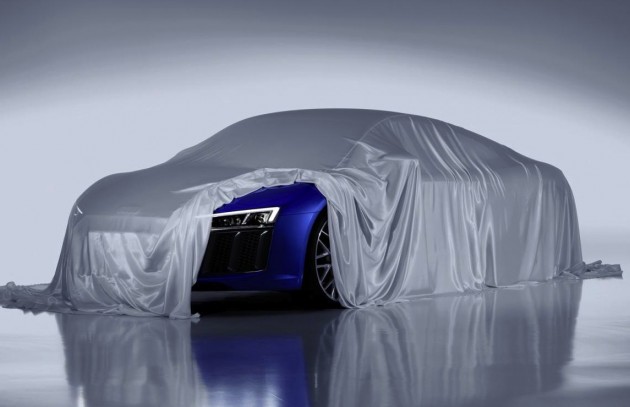 Headlining the new model, as far as Audi is concerned judging by the extent of its latest statement, is the debut of laser headlight technology. We get a small glimpse of the headlights in the teaser image above. These will become an option on the new model for the first time.
Audi says the R8 will come equipped with LED headlights while the optional laser element will be for the high-beam. Each unit contains one laser module that operates with four high-intensity diodes. From a blue light laser a special phosphor convertor transforms the light into pure white light, providing almost double the lighting range of a normal high beam, according to Audi.
Aside from the futuristic lighting technology, Audi hasn't had much to say about the rest of the upcoming supercar. As far as we know it will come with a 4.0-litre twin-turbo V8 for the first time, replacing the current 4.2-litre naturally aspirated V8, while a 5.2-litre V10 is set to become the flagship.
The German Volkswagen-owned brand is also expected to release a fully electric 'e-tron' example at some stage, inspired by e-tron concept from 2009, and there's talk of a high-powered TDI diesel being on the cards. We'll have to wait until the Geneva show for official information though. It all starts on March 3.