As previously speculated, Ford Australia will introduce the Ford Edge large SUV as a replacement to the local Territory when its production ends.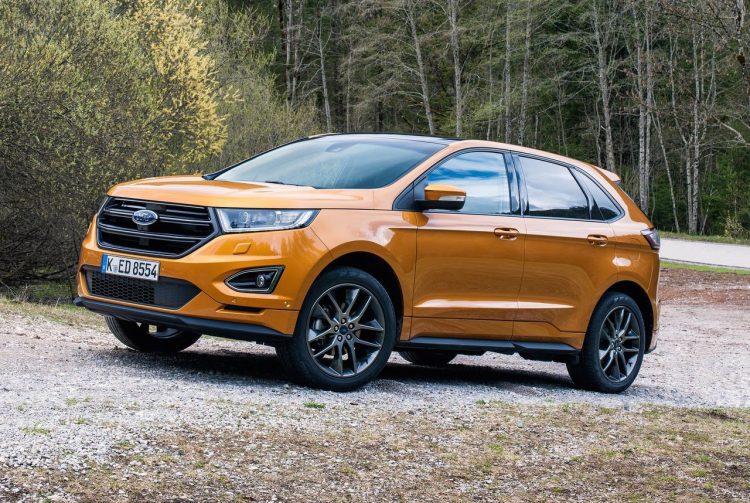 The Ford Edge is one of Ford's 'global' vehicles, in that it has been designed for sale in most first-world markets around the world, including right-hand drive markets.
Ford Australia confirms production of the Territory will end in "early 2017", with the Edge arriving "about a year after". We suspect this will give some time for Ford to sell off any remaining Territory models in the yard.
It's unknown if Ford Australia will retain the Edge name which is adopted overseas. Ford says the exact naming will be confirmed closer to its launch. Maybe it will be called Territory?
Whatever it ends up being named, the Edge is quite an advanced SUV in its current state. It features all of Ford's latest and greatest technologies, as well as a potent 2.7-litre EcoBoost turbo V6 engine churning out 235kW and 474Nm. This makes it the most powerful SUV in its class.
Ford expects SUV sales to make up around 40 per cent of showroom figures by 2018, with the Edge likely to contribute a big chunk. Ford Australia president and CEO Graeme Whickman said:
"Ford will continue to be ready for SUV growth to reach even higher record levels this decade, so we are investing even more to offer the freshest models with outstanding safety, fuel economy, technology and quality positioning."
Specific details about the local Edge are yet to be confirmed, however, Ford says it will offer more passenger space than the current Territory.