If you ever thought electric vehicles (EV) were boring, you should probably take a look at this. It's Drayson Racing Technologies' new B12 69/EV Le Mans Prototype. Next month the company will use it to attempt to break the land speed record for an electric vehicle.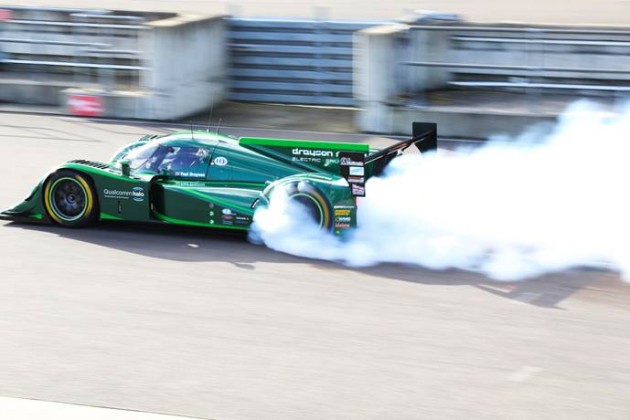 The current EV world record stands at 282km/h (175mph) which was set way back in 1974. It was achieved by Battery Box General Electric in the US.
Breaking the record has since been a hard task due to the challenges of running a high-output electric vehicle at such speeds while also weighing less than 1000kg. Lord Drayson, CEO and co-founder of Drayson Racing Technologies, spoke about the record, saying,
"It is not the outright speed that is impressive about this record attempt, but the engineering challenge of accelerating a 1000kg electric vehicle to such a high speed and sustaining that speed over a measured mile, before stopping safely all within a relatively short distance."
The Le Mans-style car the company has prepared is already a high-speed racing car which has previously competed in various sports car championships around the world. However, it, up until now, was powered by a Judd V10 engine running on bio-fuel.
The car has since been kitted out with a completely electric motor system using four Axial Flux motors, with two placed at each rear wheel, with power coming from a 30kWh carbon battery cell. The entire unit provides up to 640kW of power, which is sent through a single-speed transmission.
Propelling the carbon Lola LMP1 chassis, with an overall weight of 1095kg, the package certainly seems like it has the specification to give the record a good try. Drayson said,
"The reason we are doing this is to showcase the maximum level of EV performance at the moment – and in a real racing car rather than a teardrop-shaped land speed record car. We are also demonstrating the future potential of technologies like wireless charging in speeding the adoption of high performance EVs."
The FIA World Electric Land Speed Record will take place on June 25 at RAF Elvington in Yorkshire, UK.