Volvo is reportedly working on a new compact SUV dubbed the XC40, which will be followed by the next-generation V40 hatch. Both are set to use an all-new 'Compact Modular Architecture' (CMA) platform.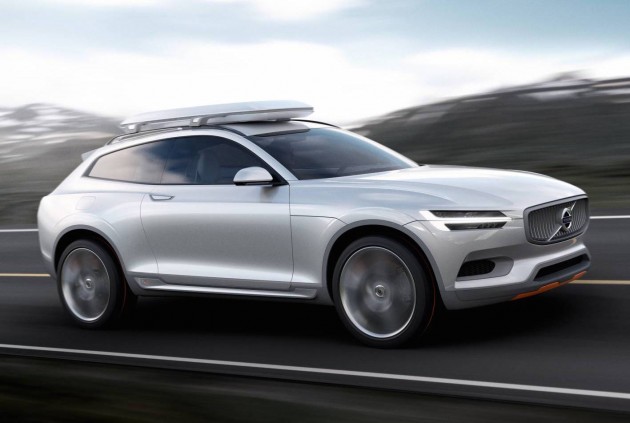 The XC40 – name not yet officially confirmed – will be underpinned by a fresh platform called the CMA, and is expected to follow in the theme of the new XC90 large SUV. Styling is likely to be inspired by the XC90, and the XC Coupe concept car from 2014 (above).
Specific details on the model are yet to be confirmed but according to an Automotive News Europe report it will debut some time in 2018. A range of three- and four-cylinder engines are likely, along with a plug-in hybrid.
About a year after the XC40, Volvo is said to be planning the all-new V40 hatch. It's believed the model will be built on the same CMA platform as the XC40. This will be major switch from the current V40 which is loosely based on the previous Ford Focus platform.
The new platform is being developed thanks to the company takeover in 2010. Zhejiang Geely Holding bought Volvo from Ford, and so far the new management has developed one new platform, the Scalable Product Architecture (SPA), which debuted under the XC90. It will eventually be used for all models from medium size and up.
Powertrain options for the new V40 are set to mimic what's offered on the XC40, potentially adding some more efficient options and of course two-wheel drive.. Speaking with Automotive News last month, Volvo CEO Hakan Samuelsson said,
"We will not be sourcing engines from other manufacturers. Instead, we will be offering three- and four-cylinder versions of our own new engine program. We will also offer a plug-in hybrid for the compact models. Autonomous driving will be an option we will offer in our cars as of 2020, also in the compact lineup."
The new vehicles will be produced in Belgium and in Volvo's Chengdu facility in China.