Kia is gearing up to unveil a new, Niro-based electric concept car at the Consumer Electronics Show in Las Vegas, and has released some teaser images to get the juices flowing.
The company says the Niro concept presents a vision for the brand's future in mobility, showcasing an efficient battery-electric powertrain, and, apparently, a "never-seen-before" human-machine interface for the interior.
It will also show off an advanced new "motion graphic" lighting system, and a world-first 5G in-car connection. Kia says these technologies have the potential to hit the market in the coming years. Some autonomous driving setups will also be exhibited with the concept.
There will be three interactive, cockpit-style exhibits on display, giving show-goers the opportunity to witness how the company plans to incorporate new systems to enhance communication between the occupants and the car. Dr. Woong-cheol Yang, vice-chairman and head of Hyundai-Kia R&D Centre, said:
"Virtual reality, self-driving cars, and full vehicle connectivity were all once considered technologies of the distant future. As they rapidly become a reality, Kia is exploring how to adapt these new technologies for its customers. At CES we will share our strategy and vision for future mobility, and exhibit a range of advanced technologies that our customers can look forward to."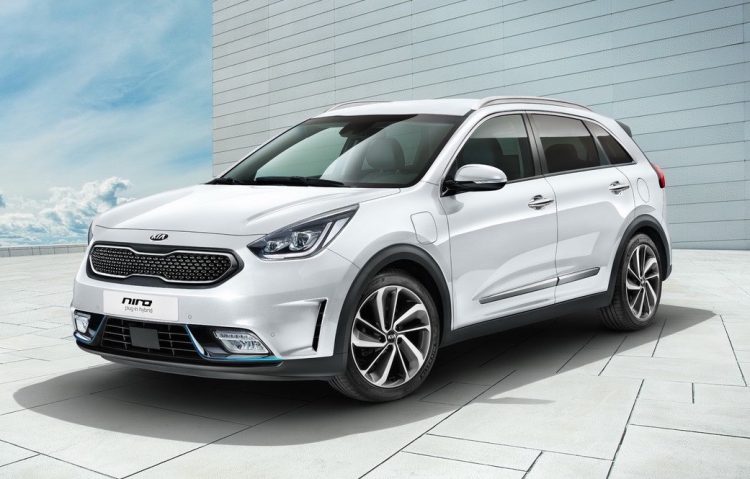 As for the preview images, the concept looks like it will borrow plenty from the Niro (above – related to the Hyundai Ioniq), featuring rounded panel edges and a smoothed-over front grille area highlighting its electric propulsion. There's also some cool LED lighting going on around the front end.
All will be revealed at the CES event on January 8. Stay tuned for plenty of updates on the event.