It looks like it has been confirmed, Tesla will unveil its highly anticipated Model 3, also known as Model III, on March 31 during a special presentation in Southern California.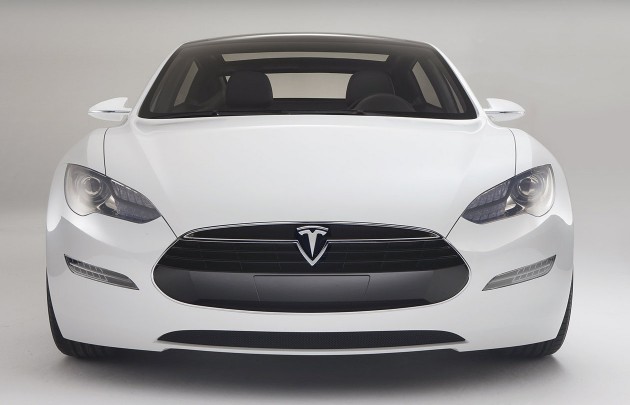 Company boss Elon Musk previously took to Twitter to confirm details will be revealed in March, but he didn't specify what would be revealed exactly, or on what date of the month.
According to a post on the TeslaMotorsClub forum, Tesla is planning a special invitation-only event for the full unveiling of the Model 3 on March 31. A competition was apparently set up providing enthusiasts with a chance to win tickets to the presentation.
The Model 3 is turning out to be one of the most hotly anticipated models, arguably since the Toyota 86. This is mainly because it will be a more affordable proposition targeted squarely at the mid-size premium sedan segment, a very popular segment itself.
Unlike the Model S, which is a large luxury sedan, the Model 3 will be pitched to the market at under US$35,000, as confirmed by Elon Musk (about AU$50,000). This means it will be significantly more affordable than the AU$100,000-plus Model S.
Additionally, with each model Tesla brings out the technology and wow-factor has been turned up and up. Being the latest model, the Model 3 is expected to showcase a few surprises.
Details on the powertrain are yet to be confirmed at this stage. As far as we know it is set to come with a similar motor system as featured in the Model S, with rear-wheel drive and all-wheel drive options. Whether it will be offered with some sort of "Ludicrous" mode is yet to be confirmed.
Note: Model S concept shown