Ever walked into a Honda dealership and thought, 'Hmm the City is too small and sedan-like, but the Civic is too big and not hatchy enough'? Well, Honda's newest small car might be your Goldilocks zone, if you live in China that is.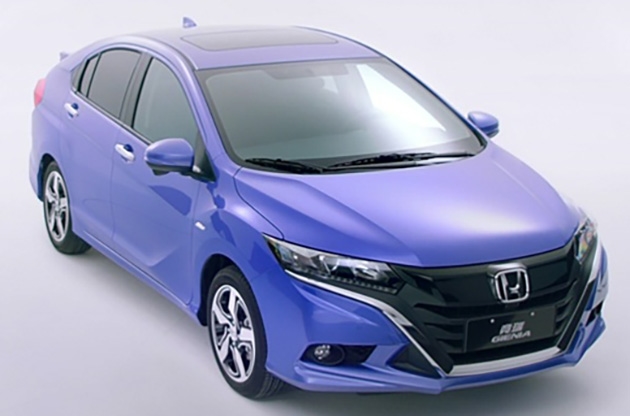 The Gienia is a realisation of the Concept B shown at Auto China in 2014, with doors and overall platform shared with our City sedan – itself based on the Jazz. The production version has just made its debut at the Chengdu motor show.
Boasting a new, Civic-inspired liftback shape and taillights, a more dramatic front grille treatment, and a Ford Escort Cosworth-eqsue biplane rear wing, the Gienia is 4517mm long, 1705mm wide and 1477mm tall. This makes it 75mm longer, 11mm wider, but it shares the same height and 2600mm wheelbase with the City sedan.
In its home market it comes with a normally aspirated 1.5-litre 'Earth Dreams' four-cylinder, which is mated to a five-speed manual. A CVT is optional.
This joins a growing number of cars made specifically for the still-burgeoning Chinese market. These include the Nissan Lannia sedan (as featured in our 10 cars we wish were on sale in Australia story), the Australian-developed Ford Escort sedan and the BMW 1 Series sedan. The latter could end up becoming a high-volume global car.