You've probably heard of proving grounds in the form of circuit-style test tracks and high-speed rings. Volvo's idea of a proving ground is a little bit different. Introducing, AstaZero.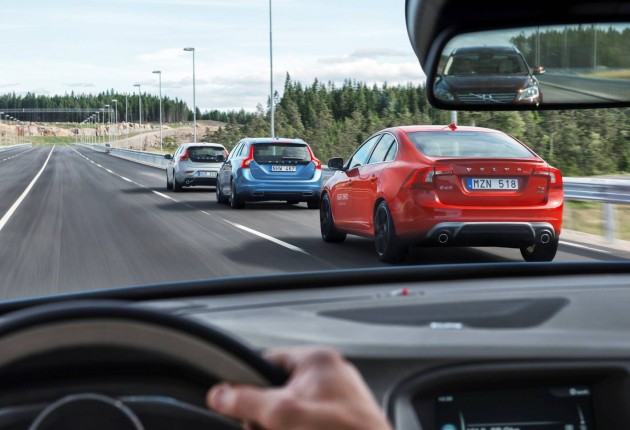 AstaZero is the world's first full-scale proving ground that has been set up purely to test traffic safety scenarios and accident-mitigating technologies. It features streets and highways, as well as blind intersections with fake buildings, and even fake pedestrians and animals.
In fact, AstaZero, a $78 million investment, incorporates four different traffic conditions over a two million square-kilometre property, including a rural road, city area, a multilane highway, and a high-speed area. It's all situated close to Volvo's headquarters in Sweden.
Volvo will use these facilities to further develop and hone its safety technologies, such as lane departure warning and pedestrian detection systems. Engineers will also be able to test out various automated braking and steering setups, and autonomous driving technologies in a realistic environment.
With such a wide variety of conditions, the company will be able to more accurately replicate scenarios that occur in real driving situations. Anders Axelson of Volvo Cars Safety Centre, said,
"Safety testing under realistic circumstances is a prerequisite for developing our active safety systems. The facility will play several important roles: not only will it help us meet our safety vision, developing cars that don't crash, it will also help us further develop safety functions that will address non-motorists, such as pedestrians and cyclists."
As we know, Volvo has firm goals in its sight. It has the notion that nobody should be killed or seriously injured in a new Volvo car by 2020. With this facility, the company will be able to get even closer to reaching that goal.