Yes, the car was revealed in 2015. However, this is the first time Ford has revealed the official performance specs of the new GT supercar.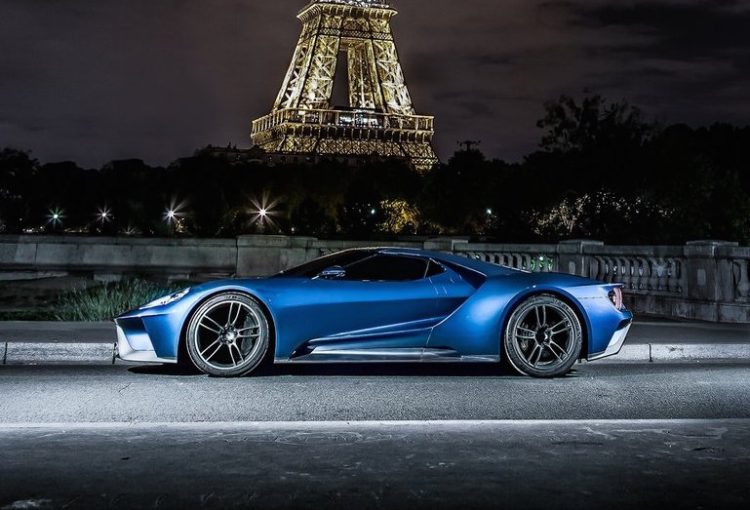 Starting with the engine. It's a 3.5-litre twin-turbo V6, as we know, and it produces a confirmed SAE 483kW (647hp) and 746Nm. This puts it right up against the latest and greatest supercars of today, including the 449kW Lamborghini Huracan and 478kW McLaren 650S.
The engine uses an aluminium block and heads, twin overhead cams with twin variable valve timing, roller rocker arms, forged con-rods, and cast aluminium pistons. This is bolted together to offer a compression ratio of 9.0:1.
With a carbon fibre monocoque body an integrated steel roll cage, forged alloy wheels (optional carbon wheels), the GT weighs in at 1385kg dry. Out on the tarmac, this translates to a top speed of 348km/h (216mph). It goes without saying, it's Ford's fastest-ever production car.
Around the Calabogie Motorsports Park in Canada, the Ford GT has set a lap time of 2:09.8. This compares well to rivals including the Ferrari 458 Speciale (2:12.9) and McLaren 675LT (2:10.8). Raj Nair, Ford executive vice president, global product development and chief technical officer, said:
"The Ford GT is all about performance. We achieved considerable weight savings with the carbon fiber architecture. We then reinvested some of that savings into where it counts most – performance, specifically, the active dynamics. The result is an even faster car."
Ford has already sold out production for the GT for the next four years. It even increased production by another 500, taking it to 1000 units overall. Unfortunately, it won't go on sale in Australia any time soon.