Images of the Kia GT V8 concept have been leaked prior to the 2011 IAA Frankfurt Motor Show unveiling. Kia has already provided some preview shots of the new Kia rear-wheel drive sports four-door coupe, which, it seems, will simply be called the Kia GT (as per the rear plates).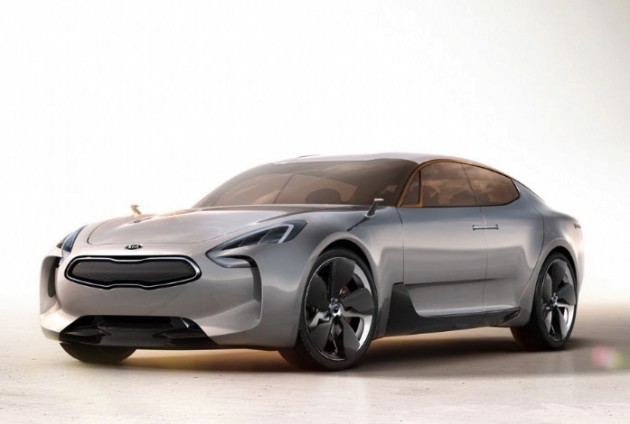 Specific details of the new Kia GT concept are still yet to be revealed, however, many believe it will feature a 5.0-litre V8 engine taken from the Hyundai Genesis sedan. If this is the case, power levels would be around 320kW and 500Nm.
What we can tell though is it will look fantastic, in a Kia kind of way. The front end incorporates elements of Kia latest design language showing off the new shape grille with vertical side intakes which look a little bit like those on the new Hyundai Veloster sports coupe.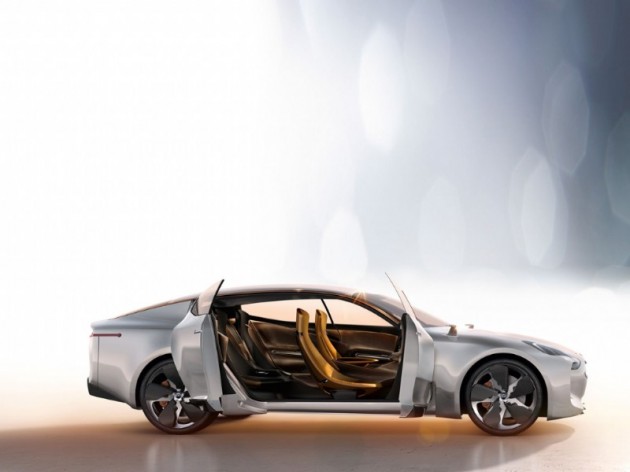 Other unique touches include slimline side mirrors mounted on the front guards which are likely to be cameras, reverse-swinging rear doors with no B-pillar, and a range of slimline LED lights along the top of the boot lid as well as around the headlights.
Images of the Kia GT V8 interior have also been leaked, showing a very futuristic yet minimalist approach. An LCD screen is blended seamlessly into the central dash fascia while beind the sports steering wheel sits a full LCD instrument cluster.The seats and dashboard layout also feature smooth flowing lines.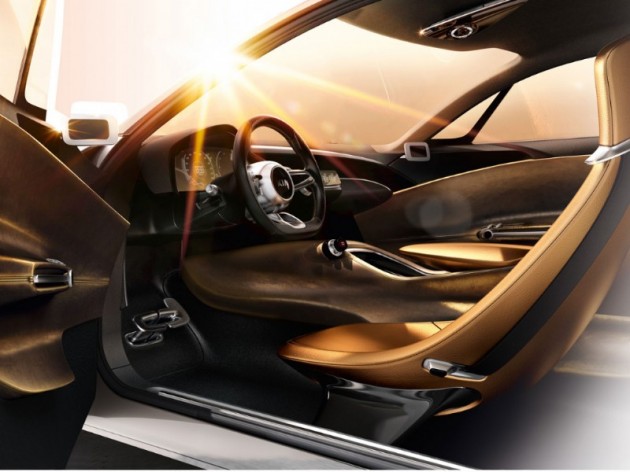 We can't wait for the full details to be revealed next Tuesday, at the start of the 2011 IAA Frankfurt Motor Show. Be sure to check back on our front page for more updates.
Also check out:
– Kia rear-drive sports concept revealed before of Frankfurt show