Nissan has sent out a preview image of the all-new, 2018 LEAF electric car, confirming a full reveal "coming soon".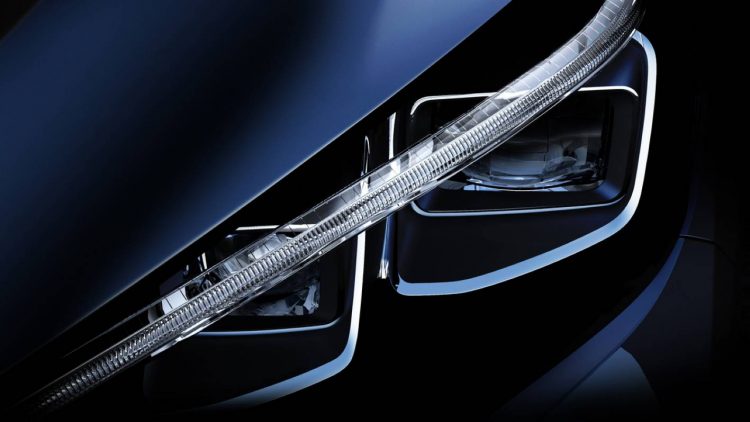 No specific details accompany the teaser. Nissan simply says: "This 'teaser' image, released via social media channels and to current LEAF owners, is the first in a series of photos and informational briefs scheduled this summer in preparation for the global reveal of the new Nissan LEAF later this year."
It looks like we might be in store for another extensive teaser campaign from a carmaker. Well, at least until its expected debut at the Frankfurt motor show in September.
From this first teaser image can see the next model might go for a more sophisticated design. The highly detailed headlight shows off LED technology and a unique double-box pattern, not seen on any current Nissan.
As far as we know the new model is set to bring in a number of major changes compared with the rather non-impactful outgoing version. There's talk of a 60kWh battery pack coming in, at least as an option, helping to extend the current 30kWh model's 174km range.
With double the capacity we could be looking at a range of around 350km for the next LEAF. This could help to shift more units out the showroom floor, as range anxiety weakens.
There's also been speak of a number of different variants this time around, instead of a sole model. While an SUV doesn't seem likely for the short-term, there could be a variety of trim levels, including base and luxury-focused.
It should be an interesting time ahead, especially in international markets, with the new Chevrolet Bolt and Tesla Model 3 all competing for a slice of the same pie. We'll be sure to keep you updated with more info as it comes to hand.