Mercedes AMG and BMW M, watch your backs, because the Jaguar XE-R is coming for you. Yep, Jaguar is reportedly planning high-potency XE formula to take on the popular Germans.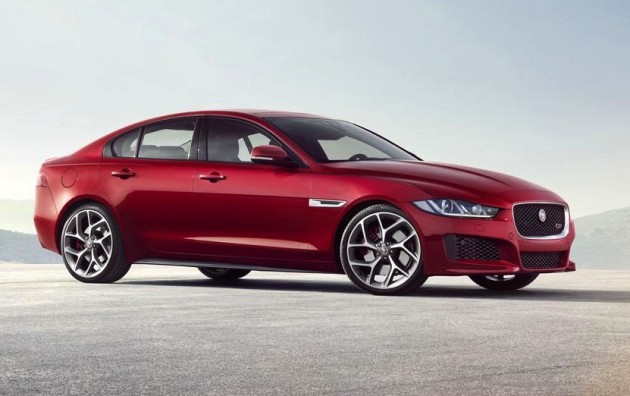 Jaguar has been on quite the roll in recent months, riding on the success of its recently released F-Type, the new XE, and second-generation XF. The British company is also preparing a flash new SUV called the F-Pace, which will arrive on the market next year.
Keen to one-up the Germans, Jaguar will reportedly take on the likes of the BMW M3 and Mercedes-AMG C 63 by installing its 5.0-litre supercharged V8 into the new mid-sized sedan. An Autocar report says power output will be levelled off at around 364kW, as seen in the F-Type V8 S.
The XE-R is also set to receive adaptive dampers borrowed from the F-Type S, and a revised version of the eight-speed ZF transmission. With this combination, and a tight rear-wheel drive setup, the sports sedan is expected to top 0-100km/h in under 5.0 seconds.
If that's not good enough, there is also talk of a special SVR variant being planned for further down the track, potentially coming equipped with the company's flagship 404kW V8. An SVR version would likely showcase a number of unique high-performance components compared with the XE-R.
The XE-R will help bolster Jaguar's lineup, in much the same way AMG and M-series variants boost a model and brand's desirability. The regular Jaguar XE range will land in Australia by August later this year. Prices are yet to be announced.