Yep, Porsche is going to build a limited number of these and put them on the market. How cool is that? A brand new, 2019 Porsche 935 racer, inspired by the Le Mans race car of yesteryear.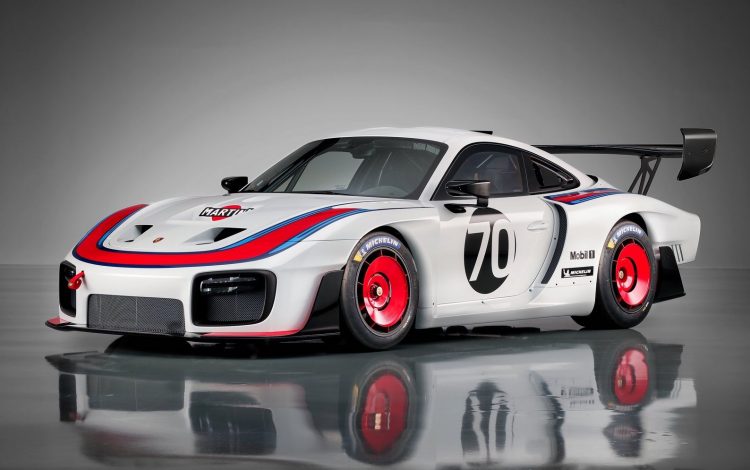 The new Porsche 935 is based on the latest 911 GT2 RS. We probably don't need to tell you how serious the GT2 RS already is, as standard, having at one point held the production car lap record around the Nurburgring. But unlike the GT2, this new 935 doesn't have to adhere to the restrictions of road legality, so it's even crazier.
Power comes from a "largely identical" 3.8-litre twin-turbo flat-six engine as featured in the GT2, producing 515kW (700hp). This is connected up to a seven-speed PDK dual-clutch transmission with rear-wheel drive and a limited-slip differential. Details regarding acceleration times haven't been mentioned, but the GT2 RS can cover 0-100km/h in a claimed 2.8 seconds.
Engine performance and acceleration isn't what this car is primarily about though. Like the famous 'Moby Dick' 935 Le Mans race car, this new model adopts a streamlined exterior that results in an overall length of 4.87 metres. That makes it about 320mm longer than the regular GT2 RS.
As you can see, the body features massive fairings with a big front spoiler, special air ducts, and fat wheel arches that help expand the width by 400mm. At the rear is an elegantly pointed tail that more than envelops the chunky diffuser and twin-barrel exhausts poking out from the middle. All of this provides added downforce at speed, and a big rear wing helps to stabilise and balance the car.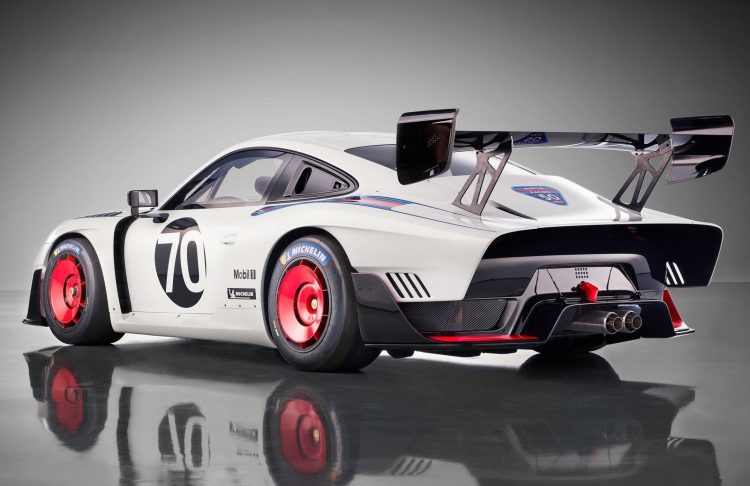 Inside, it becomes even less road car and more race car. The driver uses an advanced carbon fibre steering wheel taken from the 2019 911 GT3 R race car, with a bucket seat and racing harness to hold you in. A passenger seat is available as an option, while a thick roll cage system provides safety and extra rigidity.
Porsche says interested buyers can place an order for their very own 935 now, with prices in Europe starting from 701,948 euros. Just 77 examples are going up for grabs. Deliveries are scheduled to begin in June 2019.