General Motors is investing an eye-opening US$1.3 billion into upgrading two production plants in Michigan and three powertrain plants. The investment will include facilitating the production of a new 10-speed auto.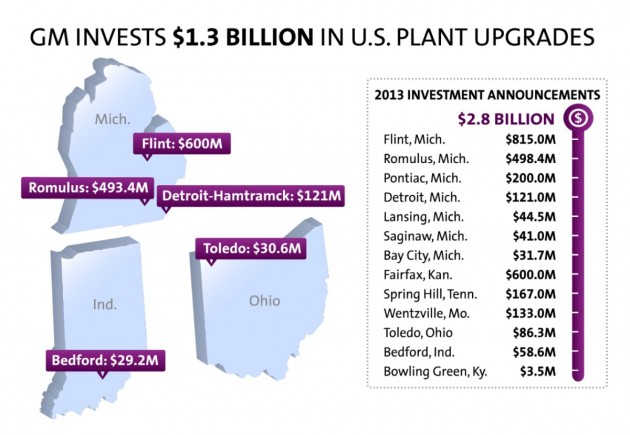 Earlier this year GM and Ford signed an agreement to develop new nine- and 10-speed automatic transmissions together. The new 10-speed is set to significantly improve fuel economy for vehicles from both companies. Mark Reuss, GM executive vice president and North America president, said,
"GM is committed to a strong American manufacturing base and creating jobs in dozens of communities throughout the country. Today's announced plant upgrades continue the momentum of a resurgent auto industry. More importantly, these investments add up to higher quality and more fuel-efficient vehicles for our customers."
Up to $815 million of the investment will go to a new paint shop and upgrades to GM's Flint Assembly plant. Another $498.4 million will be spent on its Romulus plant, which will include the installation of equipment needed to the build the 10 speed.
The announcement comes as GM's Australian division, Holden, receives AU$100 million from the local government to help workers secure jobs when the Holden plants close down in 2017.