The 2012 Porsche Boxster and Boxster S will go on sale in Australia in July, with prices starting at $1400 more than the outgoing model. The new model is more powerful, and features more technology.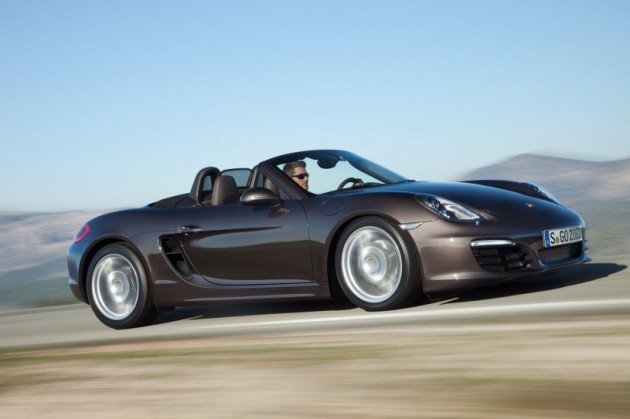 Providing power for the entry-level 2012 Boxster is a new 2.7-litre flat-six engine producing 195kW, up 7kW over the outgoing 2.9-litre model. In PDK dual-clutch auto form, it's able to accelerate from 0-100km/h in 5.7 seconds, and 5.8 seconds in manual form.
The new Boxster S also gets a jump in power output over the outgoing model. It comes with a revised 3.4-litre flat-six which now produces 232kW (up from 228kW). It's able to crack 0-100km/h in 5.0 seconds in PDK form, and 5.1 in manual form, providing improvements of up to 0.2 seconds.
Despite being quicker and more powerful the new Boxster is also more economical. The base Boxster averages 7.7L/100km (down from 9.1), while the Boxster S is rated at 8.0L/100km (down from 9.4).
Other changes for the 2012 Porsche Boxster update include a sharp new body, featuring new panels, a more stiffer frame by as much as 40 per cent, a new rear spoiler, and redesigned headlights and taillights. The interior is also restyled in tune with Porsche's new in-car design philosophy.
2012 Porsche Boxster pricing is as follows (excluding on-road costs):
Porsche Boxster – $107,500
Porsche Boxster S – $133,800
PDK auto option $5300 extra for both variants