Some more news of the so-called Jaguar J-PACE is circulating, with the latest reports saying it will debut an all-new platform that supports a electrified powertrain options.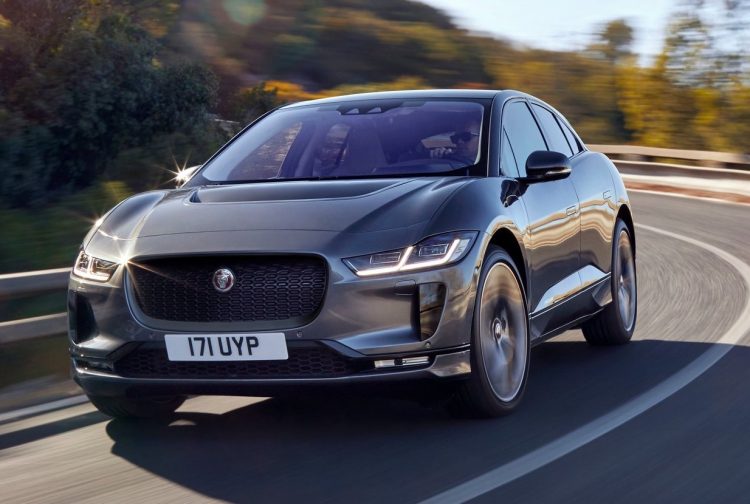 According to a recent Autocar report in the UK, the Jaguar J-PACE will be built on an all-new platform known as the MLA. It's said that this platform will also be used to underpin the fifth-generation Range Rover, as well as many other Jaguar Land Rover models by around 2025.
The J-PACE is set to come in as the brand's flagship SUV, larger and more luxurious than the E-PACE and F-PACE. Styling is expected to skew away from those two SUVs and instead borrow some of the design cues from the I-PACE electric crossover (pictured above). There's talk of an overall length of around 4.9 metres (about the same as the current Toyota LandCruiser), with a large cargo area measuring around 650L.
As for the powertrain options, the report says Jaguar will be launching the J-PACE as a plug-in hybrid as standard. According to the sources the rear axle will be powered by an electric motor, which no conventional mechanical differential being offered at all. A fully electric powertrain is also said to be in the works.
More specific engine details are yet to be uncovered, but it is believed Jaguar will offer a range of petrol and diesel engines just like normal. However, all will work in unison with the electric rear axle. Featuring an electric motor as standard, the J-PACE is expected to offer an electric-only range, potentially between 50-100km.
Combustion engine options are likely to include JLR's new inline six Ingenium engine family. Such a unit has already been announced for the Range Rover Sport HST, which uses a 3.0-litre twin-charged (turbo and electric supercharger) petrol inline six that develops 294kW and 550Nm. If this unit is paired with an electric motor system it should result in awesome performance.
The Jaguar J-PACE is tipped to debut some time in the next two years. A concept version might be revealed beforehand to preview the design and to gauge the public's interest.