A couple of images of the 2015 Hyundai Sonata have made their way online, revealing the exterior of the upcoming sedan in full for the very first time. The new model has been confirmed for the Australian market and will go on sale during the second half of this year.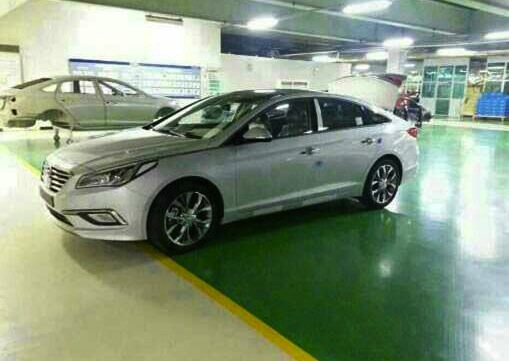 As predicted, the 2015 Sonata appears as though it will showcase Hyundai's latest front end design first seen on the new Genesis sedan, with a pronounced upper front grille and a slab-like waistline.
It will also get LED-infused elongated headlights, lots of chrome/polished aluminium details such as the grille and fog light surrounds, as well as a sleek, swopping roofline that almost comes off as a four-door coupe.
As for propulsion, it's believed the new model will come with a 1.6-litre turbo engine producing around 150kW. Hyundai enthusiasts will be quick to point out the unit would be taken from the Veloster SR Turbo. In the Veloster it offers 265Nm and an average fuel consumption of 6.8L/100km.
More details will be revealed in a couple of weeks. Stay tuned.