Lotus is currently developing a new crossover SUV a report has revealed, which will be produced in Lotus's new factory in China.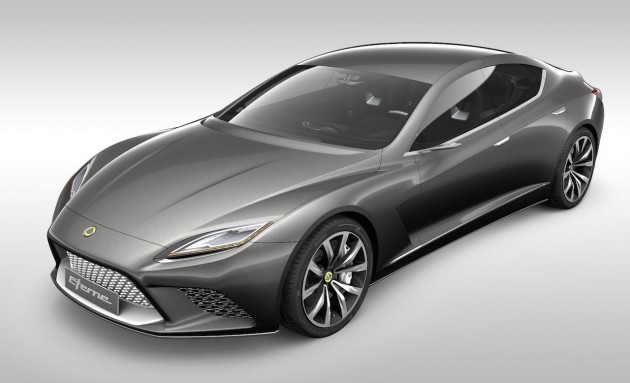 The English manufacturer in years past has suffered some serious financial hardship, but its latest move is expected to bring Lotus back into the black with its ambitious new business model.
The new model will be released before the end of the decade, according to an Autocar report, Lotus is keen to compete with the likes of the Porsche Macan, with the battleground expected to be mainly in China.
Sales of the new Macan have exploded in China, with 30,000 in its first year. That number is expected to reach upwards of 50,000 in the next few years. China's booming SUV market is one of the largest in the world, with sales exceeding three million.
Jean-Marc Gales, CEO of Group Lotus PLC, revealed plans of the crossover in an interview with the British publication, saying the SUV will carry on the brand's core qualities, including lightness, driving purity, design and unconventional quality. He said,
"Let's get the design right, then make a prototype… Let's make it beautiful and very light. Then we'll have an SUV like nothing else in the world."
In regards to moving manufacturing overseas at the cost of jobs at its headquarters in Hethel, England, Gales said:
"We have always said that the company's headquarters will be right here in Hethel, where the cars are designed and the sports cars are built. We are not exporting one job to China. In fact, we are currently hiring more people to cope with expanding sports car production."
So far no details regarding the new model have been revealed by Lotus, other than the fact it will carry on the Lotus tradition being named something beginning with E. It will use Proton-derived parts, as part of its parent company connection. "There may be some Proton parts, of course, but that's nothing unusual. You can find VW parts in a Lamborghini," Gales said.
Although it might seem like the first Lotus SUV, the brand has been involved with a few projects in the past. There was the Youngman-Lotus T5 SUV and the Lotus APX concept.
Note: Lotus Eterne concept shown