Just as the Maserati GranTurismo and GranCabrio and their 4.7L V8 go out of production, the company has just confirmed it has started work on the next-generation powertrain.
The company is testing the new powertrain in a brand new prototype, releasing photos capturing the mule during some night driving in Modena, Italy. And it's not just one prototype, a number of them have been produced to kick off development of the next-gen engine family.
Maserati says it is developing the new unit and producing it in-house, effectively confirming a stand-alone project without direct help from its parent company Fiat Chrysler or cousin Ferrari. In statement, the company said:
"The experimental vehicles are equipped with a new powertrain entirely developed and built in Maserati and will be the forefather of a new family of engines integrated exclusively on the vehicles of the brand."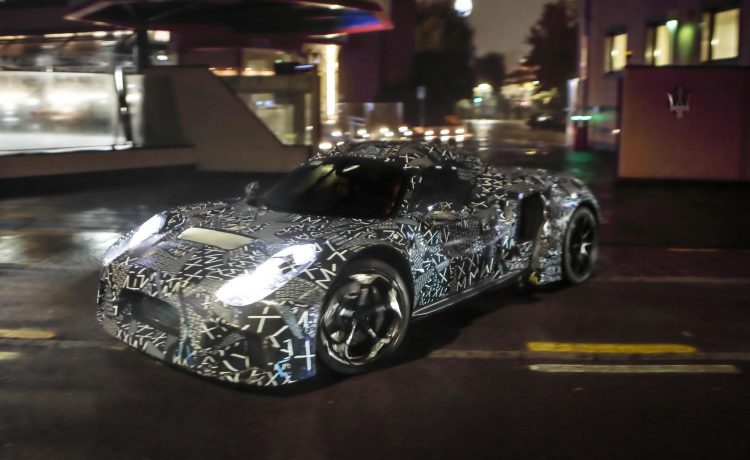 Engineers are racking up kilometres on the test mules to compile data, which will then be used to fine-tune the setup before production. In the meantime, designers will be able to complete the bodywork and create the next-generation interior.
Judging by the photos, the company is testing quite a low-profile vehicle. In fact, it looks more like a supercar than a grand touring sports car. There appears to be big air intakes behind the doors, potentially feeding air to a mid-engine configuration. In saying that, sometimes carmakers go to great lengths to disguise prototypes, even creating decoys.
Maserati is planning to reveal more info during a special event, penned in for May 2020.