We at PD are huge on Porsches. And every now and then along comes a Porsche that has been given the oddball treatment, whether its an old 911 with a TAG F1 engine, cool RWB creations or the jaw-dropping Singer Design projects. For sheer uniqueness, this one has to be up there.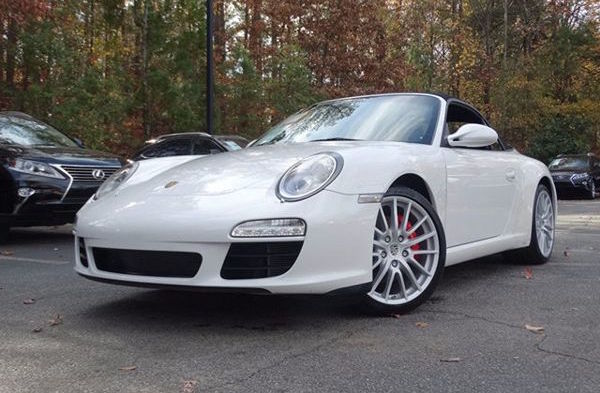 This 2010 997 911 Carrera S cabriolet looks innocuous enough from the outside with the roof up, but peering inside will result in many a gasp.
The interior has been extensively modified so that there is only one front seat, located in the middle like a McLaren F1. Accordingly, the steering wheel is now in the middle, with the rest of the dash surrounding the relocated switchgear finished in carbon fibre.
There are a few compromises to this PDK-equipped unicorn Porsche, the rear occupants would have to sit awkwardly as their legroom is fouled by the relocated single seat, but when you have something this unique, why would you want to ruin the experience with passengers?
The Roswell, Georgia-located car has had four owners, has 15,836 miles on the clock (25,485km) and there's probably nothing else like it. We could guess a central driving position would further enhance the sense of balance and agility of the 911, and the car reminds us somewhat of the Lamborghini Egoista. You can check out the ad on CARFAX for more info.