The new 2012 Honda Civic hatch will go on sale in Australia next month, and prices will start from $22,650. This presents a huge saving of around $7000 over the predecessor.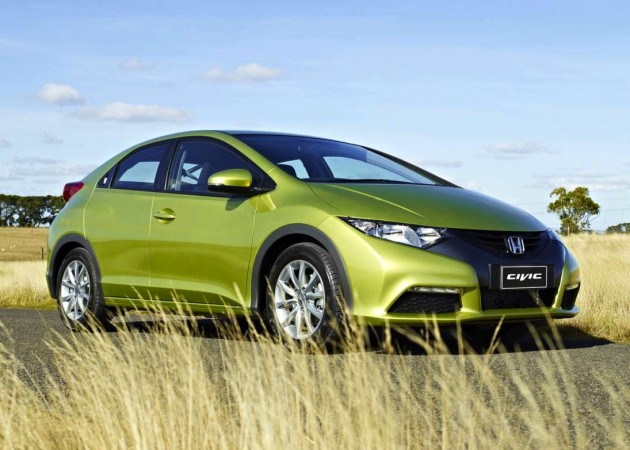 The sporty new Civic hatch will be available in three trim levels; the VTi-S manual, VTi-S automatic, and the VTi-L automatic. All three are powered by a 1.8-litre four-cylinder engine producing 104kW and 174Nm of torque.
Thanks partly to the aerodynamic styling, its combined fuel economy rating for the manual is 6.1L/100km, and 6.5L/100km for the automatic. This makes it one of the most fuel efficient petrol packages in the small car market segment.
Standard features include a USB/iPod compatible stereo system, an Intelligent Muilti-information display (i-MID), and leather for the VTi-L variant.
This 'Euro-spec' hatch may seem smaller than the 2012 Civic sedan, however, it's lower and wider, offering a more sporty character. It's also more advanced in terms of styling, with modern lines, and futuristic lights and trimmings.
Pricing for the new range is as follows:
2012 Honda Civic VTi-S manual hatch – $22,650 – or – $24,990 driveaway
2012 Honda Civic VTi-S automatic hatch – $24,950 – or – $27,290 driveaway
2012 Honda Civic VTi-L automatic hatch -$29,990