Toyota could soon introduce a hot hatch version of the Corolla, under its Gazoo Racing arm, a report has revealed. And it's about bloody time.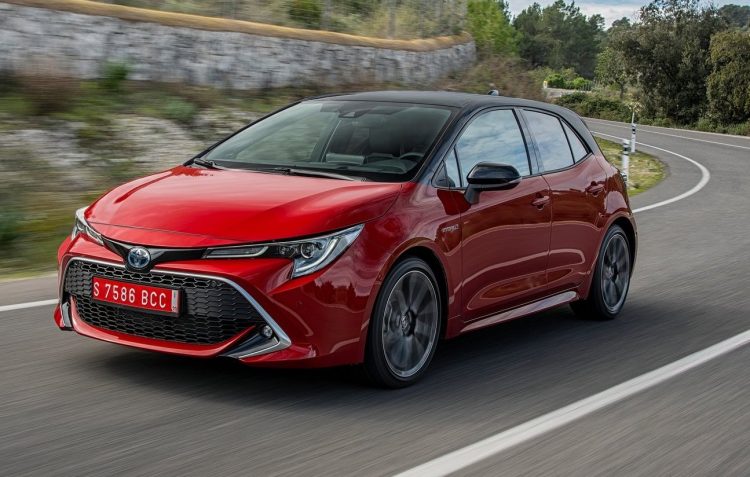 The new Toyota Corolla looks like a hot hatch as it is. Well, in ZR form especially. However, in Australia it's only available with a 90kW hybrid, which is actually down 10kW compared with the previous-gen Corolla hybrid. And there's a new 2.0-litre 'Dynamic Force' petrol engine that produces 125kW.
Even with the Dynamic Force engine, you can't really call it a hot hatch. It's just not quick enough, although quite decent for a 'warm hatch'. In a recent interview with AutoRAI from the Netherlands, Toyota deputy chief designer Toshio Kanei said the company is looking into a Corolla GRMN. Translated from Dutch, Kanei said:
"We are currently investigating what would be most effective for the European market, but a Corolla GRMN is certainly realistic. We are already working on that. The development takes place under the supervision of Toyota GAZOO Racing. This department has included the Corolla GRMN in the future plan, but for now the project is still in the planning stage."
These are all very encouraging sentiments, as it appears we aren't the only ones wondering why a Corolla hot hatch isn't already in the works. The biggest news is that the "Corolla GRMN" is "in the future plan", according to Kanei.
So, what's the goss in regards to the engine? According to Kanei the Corolla GRMN won't feature a tweaked version of the new hybrid powertrain. So that's a relief. Instead, he hints at a new 1.6-litre turbo. Quoted words continue (translated):
"The Toyota Corolla GRMN does not get a hybrid powertrain… A four-cylinder turbo engine with an engine capacity of about 1.6 liters can be interesting."
With around 200kW on tap, the Corolla GRMN could compete with the latest kids on the block, including perhaps the new class benchmark, the Hyundai i30 N. Our gut feeling is Toyota won't be looking to go all-out and take on the Honda Civic Type R, which is almost in another class of its own. Toyota will probably want to keep prices conservative and instead go for a more mainstream sector of the segment.
We can probably turn to the Yaris GRMN for some indication of what other areas will be enhanced. Think along the lines of bespoke exterior trimmings with a matching interior, uprated brakes and sports suspension, and a rorty exhaust, and you're probably close to the money.
Toyota's latest TNGA platform which underpins the Corolla is already a fantastic thing, and we've all only experienced it in mundane applications. The chassis should have plenty of scope for tuning for the hot hatch world. Toyota even revealed some tuning concepts during last year's SEMA event, showing the potential, albeit aftermarket, enhancement possibilities.
Unlike the Yaris GRMN, the Corolla GRMN is set to be a global vehicle. This means it could make it to Australia, if all of our stars are aligned. Kanei says that it could be down to emissions standards that determine what markets the model will be sold in.
Toyota is one of the only carmakers that doesn't actually compete in this market space. And this is despite its Corolla being the best-selling vehicle in its class in many global regions. With a hot hatch in the artillery, the only way would be up for the nameplate's sales figures.
No timing has been confirmed as yet, and actually there's no official green light from hot shots at Toyota. We'll have to wait and see to know for sure. Rumours suggest it could come in somewhere in the middle of the current-gen Corolla's lifecycle. About 2021, in other words. Fingers crossed.