Renowned BMW specialist Alpina is expected to unveil the new Alpina D3 Bi-Turbo high performance diesel at next month's Frankfurt Motor Show. The new model will be based on the BMW 330d.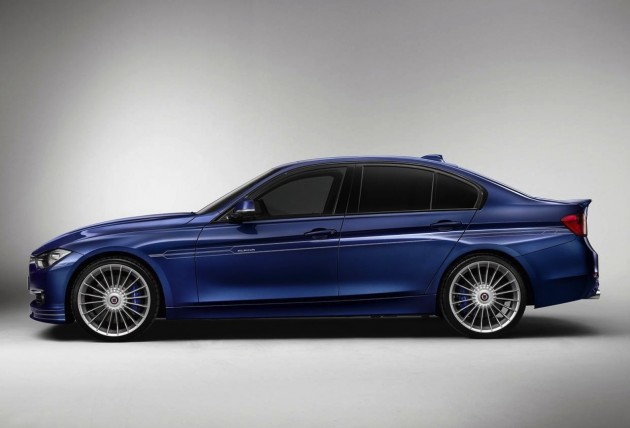 Following in the footsteps of the Alpina B3 Bi-Turbo, which features a 3.0-litre turbocharged petrol inline six with 301kW and 550Nm, the D3 will reportedly come with a tweaked version of the BMW 330d's 190kW/560Nm 3.0-litre turbo-diesel straight six.
Power is set to top out at around 257kW while torque could be pushed out to a whopping 700Nm. With these kind of figures, acceleration from 0-100km/h is expected to come up in under 5.0 seconds.
According to a recent Autozeitung report, the D3 will be available in rear-wheel drive and all-wheel drive forms. Fuel economy figures haven't been mentioned at this stage, however, Alpina has a tradition of maximising fuel efficiency with all of its packages.
Like the B3, the D3 is likely to come with a sporty set of aero features for the exterior, including neat spoilers front and rear, heritage-inspired alloy wheels, as well as a bespoke leather interior on the inside with various Alpina logos and special fittings.
The Frankfurt show starts on September 10. For high-output diesel lovers, this will be a space worth watching.
(Aplina B3 pictured)