Could you imagine an engine without a camshaft? Koenigsegg is reportedly working on a camless twin-turbo V8. Instead of a conventional valvetrain using a cam or cams, it will use pneumatically operated valves.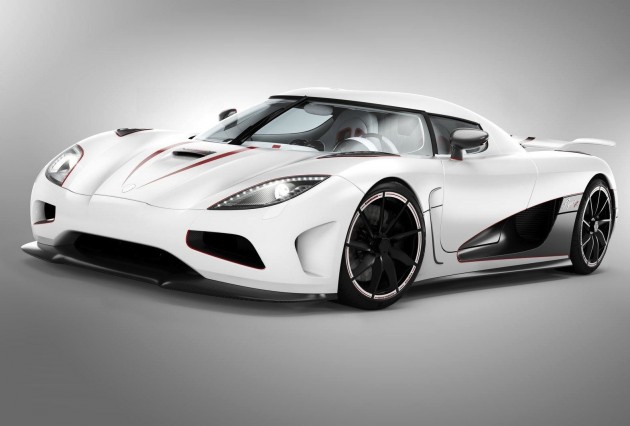 According to Car and Driver in the US, the engine will be based on the company's current 5.0-litre twin-turbo V8 that powers the Koenigsegg Agera R (pictured). Despite it already producing up to 679kW (900hp), the pneumatic valve could be capable of increasing horsepower and efficiency.
You may have heard of variable valve timing. This new system is said to allow for invite constant adjustments and precise control of valve timing, as well as facilitate cylinder deactivation functions. It is believed the system could provide a 20-30 per cent reduction in fuel consumption.
A similar form of the technology has been around in F1 for some time, but it uses pneumatics for valve return, in place of conventional valve springs. In F1 it allows the valves to be closed much more rapidly and consistently compared with springs, and makes way for those extremely high revs.
Koenigsegg is working with Cargine Engineering in Sweden to hone the technology for use in future Koenigsegg vehicles. The reduced loads on the engine due to the absence of a cam and cam chain gears are likely to increase horsepower and significantly improve engine response and rpm.
In other Koenigsegg news, the Swedish company plans to reveal a rendering of an upcoming 100th supercar milestone model at the upcoming 2012 Geneva Motor Show, starting March 6. The car is expected to be built later down the track.