It seems Tesla isn't just planning a junior version of the Model S sedan, called the Model 3, but also a smaller version of the just-unveiled Model X SUV, called the Model Y.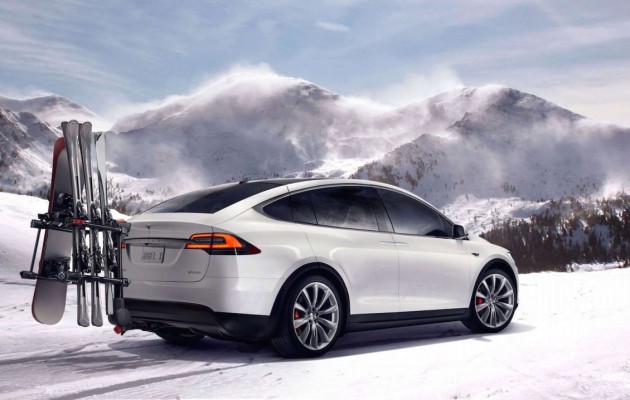 The details are still a bit sketchy and unofficial at this stage, however, Tesla boss Elon Musk did respond to a fan on Twitter, saying, "There will be a Model 3 and a Model Y."
It's understood the fan asked if the SUV version of the Model 3 would feature falcon-wing doors like the Model X. Musk said, "One of the two will." The comments have since been removed but we have captured them in cached form (see below).
No further details have been revealed about the Model Y. It's expected to borrow plenty of inspiration from the Model X (above), while also borrowing much of the mechanical makeup and platform from the upcoming Model 3 mid-size sedan.
As far as we know the Model 3 will use a 70kWh battery system. Output and range figures are unknown, however, Musk has previously said there is a plan to introduce a long-range and more affordable vehicle by 2017. He was more than likely talking about the Model 3.
At the moment the Model S sedan offers a range of around 450-500km, depending on the variant, with output well over 500kW for some models. If the Model 3 uses even a remotely similar philosophy, it could become the quickest and most powerful vehicle in the segment. A starting price of around US$35,000 has been confirmed.
The Model 3 will debut in March, while the Model Y is expected some time in the next couple of years.