A video has surfaced online which goes over some of the changes to what looks to be the facelifted 2016 Toyota LandCruiser.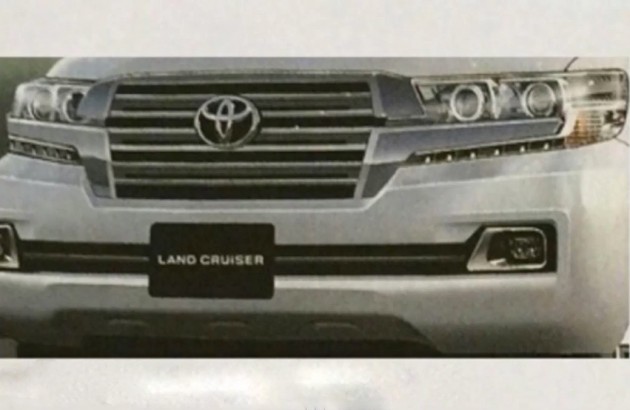 The Arabic video outlines various details, including updates to the bumper bars, headlight design, bonnet and grille layout, and some other minor trimming changes compared with the current model.
The credibility of the video is questionable, but it does appear to be some sort of presentation for in-house Toyota employees, or possibly for dealers to teach them about the changes for the updated version.
At the front we get a look at perhaps the biggest surprise we've seen from Toyota's design team, with futuristic split headlights that incorporate lower LEDs and twin projector globes. There's also a fresh grille design, never before seen on a Toyota production vehicle.
Toyota usually sells the LandCruiser for around 8-10 years before the next-generation comes along. The current 'J200' series LandCruiser has been on sale since 2007, which means this facelifted version will probably be the last before the next-gen model is launched.
The Toyota LandCruiser is still the king of large SUV sales in Australia. Last year it reported 9067 sales, with its closest competitor, the Nissan Patrol, far behind at 1859 sales. Around 3000 examples are sold in the US per year.