Following the introduction of the updated 2019 Range Rover Sport in Australia, Land Rover has just announced similar updates for the 2019 Range Rover big daddy models.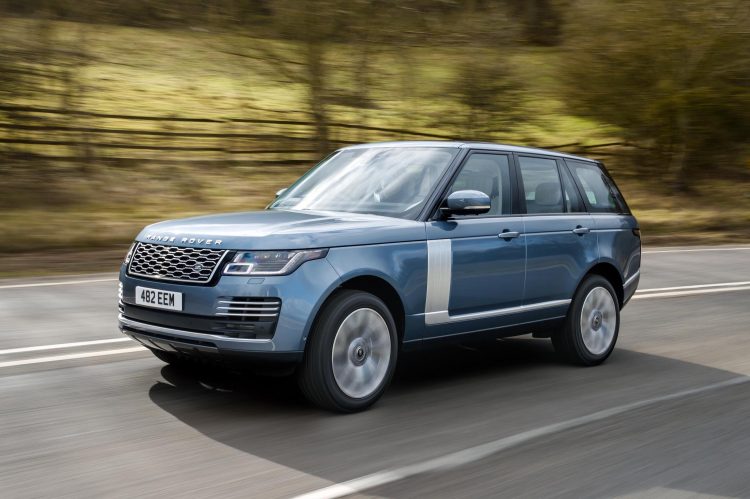 New to the range is an SDV6 3.0-litre twin-turbo diesel V6 engine option. It produces 202kW of power, up 12kW over the predecessor, and 625Nm of torque. Across the average test cycle the new SDV6 offers a combined fuel consumption rating of 7.7L/100km.
Also new in the powertrain side of things is an enhanced eight-speed automatic for the SDV8 model. The 4.4-litre twin-turbo diesel, that currently produces 250kW and 740Nm, now offers superior efficiency and reduced emissions. Figures for these haven't been mentioned, however, the outgoing 4.4 SDV8 offers an average fuel consumption of 8.4L/100km.
Like in the MY2019 Range Rover Sport, Land Rover has added the availability of adaptive cruise control and steering assist for the 2019 model. It includes stop and go capability, making dense traffic journeys more relaxing. The steering assist function uses lane markings and the vehicle in front to track positioning. Speaking about the updates, Nick Collins, vehicle line director at Jaguar Land Rover, said:
"Range Rover is the original luxury SUV and the most capable and refined vehicle of its kind. The latest updates ensure customers enjoy the peerless comfort they've come to expect, with more choice, convenience and safety than ever."
Sales of the big Range Rover in Australia have been on the decline lately. In the first six months of this year the local arm sold 142 copies, down 41.3 per cent on the 242 units it sold during the same period last year. The new model should help turn this around. The 2019 range is on sale now priced from $194,535 (excluding on-roads).