The BMW M2 has only just been revealed but it hasn't stopped Alpha-N Performance from coming up with a potent upgrade package.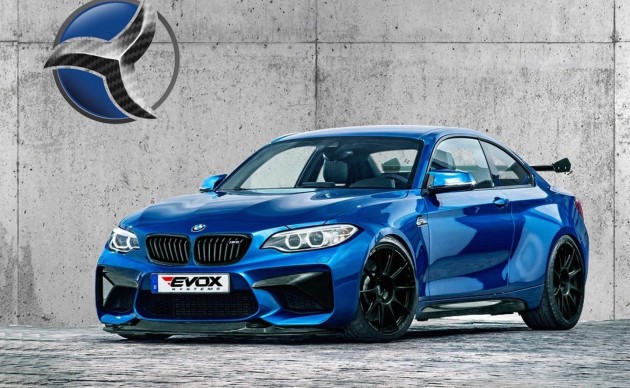 Alpha-N is a German tuning company known for its various aftermarket products for BMW and Porsche vehicles. This time the company is turning to the muscly little M2, which it plans to call the M2-RS.
Starting with the engine, the team is preparing a computer tune and water new water injection system which is set to take output from the standard 272kW to an M3-splashing 353kW.
On top of that, Alpha plans to enhance the car's visual appeal by adding a carbon fibre bodykit including an adjustable rear wing for added downforce. There's also going to be a more aggressive front lip and some side skirts.
Lastly, the tuning firm is planning to hone the M2's probably-already-outstanding handling setup by incorporating a fully adjustable coilover suspension. This will allow users to fine-tune the handling for specific conditions.
These changes, along with a roll cage and a set of 19-inch OZ Superforgiata wheels, should make the M2-RS a potent and imposing little street car indeed.