Reports of Infiniti developing a high end super sports car are circulating once again. This time we hear plans of a new four-door model inspired by the Essence concept.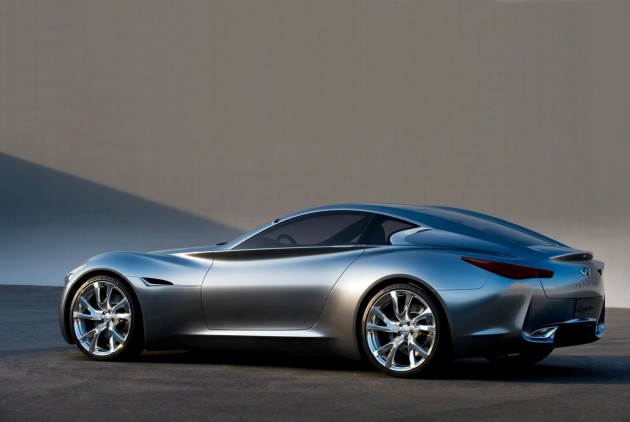 Details are limited at this stage but it seems Infiniti global boss Johann de Nysschen is interested in introducing a new premium four-door by 2020, showcasing the company's latest technologies.
It's understood the car will compete with the likes of the BMW 6 Series Gran Coupe and Mercedes-Benz CLS-Class, adopting the increasingly popular and fashionable four-door coupe layout.
Power will reportedly come from a complex hybrid system incorporating a 3.0-litre turbocharged V6 petrol and an electric motor system. Overall output is tipped to be around the 400kW mark. A performance version could be on the cards as well using a 3.7-litre V6 hybrid producing up to 522kW.
With this much power on tap the new model is likely to come with a form of the Nissan GT-R Attesa four-wheel drive running gear.
The new model is expected to be one of a number of new super sports cars on the way from Infiniti. Nysschen has previously semi-confirmed a dedicated sub-brand, like BMW's M division and Merc's AMG, is under consideration. He said,
"What is absent from our product structure today is a line of really thoroughbred, high-end performance cars that take no prisoners. I don't say that every single Infiniti car line should have such a model. But I do say that we need a high-performance sub-brand."