You have excess, and then there's this. It's a blinged-up, modified version of the already-posetastic Bentley Bentayga.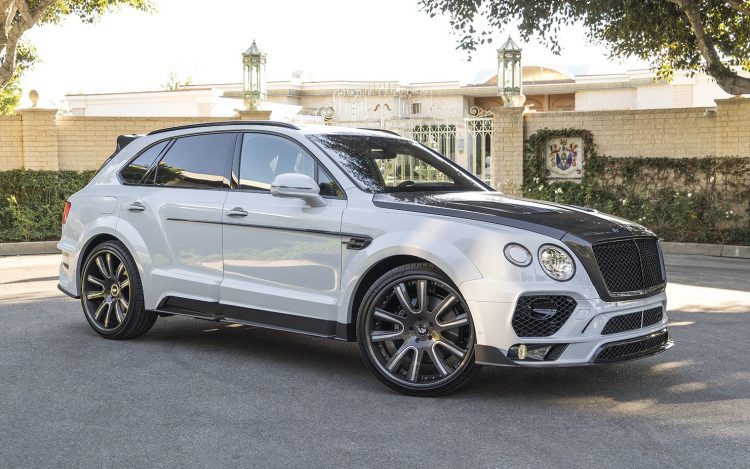 Yep, renowned cosmetic tuner Mansory has come up with a new package for the Bentayga, which certainly lifts the SUV's overall road presence and wow factor.
There's new bumper bars front and rear, with the rear incorporating side heat extraction vents like on a Porsche GT3, with a finned diffuser in the middle, while at the front is a lower and an aggressive splitter arrangement that pretty much takes away any possibility of off-roading.
All of the body parts are made from perhaps the most sought after and most exotic material in the auto industry; carbon fibre. We're not sure if this material was used for lightweight purposes, but either way, the kit definitely helps the Bentayga stand out even more on the road.
Equally as eye-catching are the gob-smacking 24-inch Forgiato Auguri-ECL three-piece alloy wheels featured on this project model. These show off a unique two-tone colour scheme, matching the body and carbon fibre. Mansory also offers a 22-inch option if these are too big for you.
Under the bonnet Mansory offers a light tuning package for the 6.0-litre turbocharged W12 engine, which sees output lifted from 447kW and 900Nm to a Lamborghini Aventador-hunting 515kW and 1050Nm.
How much? The kit will apparently set punters back about US$78,000, before fitment. But most Bentayga owners are probably not going to be worried about price.