BMW Australia has just confirmed it will be launching the new 330e sedan and X5 xDrive40e plug-in hybrid vehicles in May this year. This is the first time the models are being made available Down Under.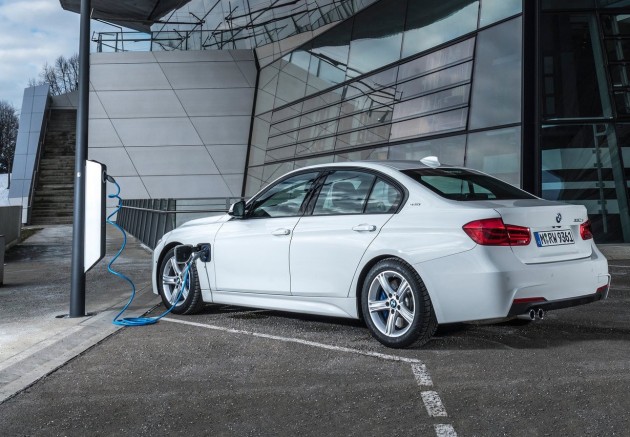 Both feature advanced hybrid technology evolved from BMW's i brand developments, all part of a powertrain philosophy called eDrive. Both are able to drive on electric power alone, and both can be plugged into a power socket to be recharged.
The 330e sedan, as revealed last year, features a 2.0-litre turbo-petrol four-cylinder engine producing 135kW and 290Nm. This is matched to an electric motor system that generates 65kW and 250Nm, combining to offer 185kW and 420Nm.
With both systems working together the 330e can sprint from 0-100km/h in a very respectable 6.1 seconds. It also offers an average consumption rating of just 2.1L/100km. If that's not good enough, it can also be driven on electric power consuming no petrol at all for a range of about 37km.
The major components of the hybrid system, comprising of a 7.6kWh lithium-ion battery pack, are integrated under the boot, allowing for a practical 40:20:20 split-fold rear seat, and a 370-litre boot capacity (down from 480L in the standard 3 Series).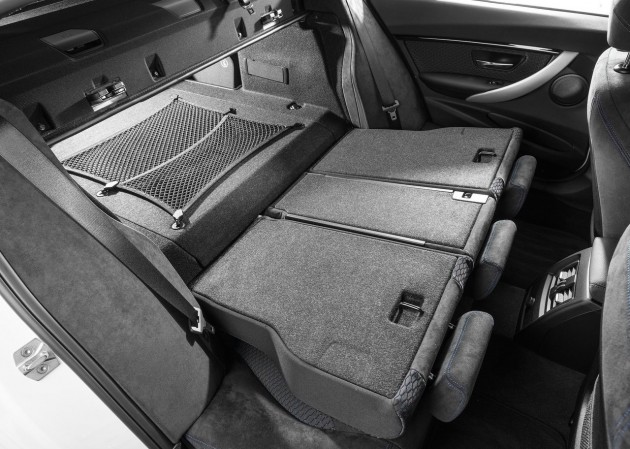 As for the X5 xDrive40e, it uses a four-cylinder turbo as well, but it produces 180kW and 350Nm. With a 9kWh battery and electric motor adding 83kW and 250Nm, for a combined output of 230kW and 450Nm, the xDrive40e is able to sprint from 0-100km/h in just 6.8 seconds.
If you're wondering why the two outputs don't combine to produce the sum of each, BMW explains:
"When the drivetrain is operating in combined petrol engine and electric motor mode, the maximum power and torque output does not equate to the sum of each of the outputs individually due to the complex management of power flow from both sources."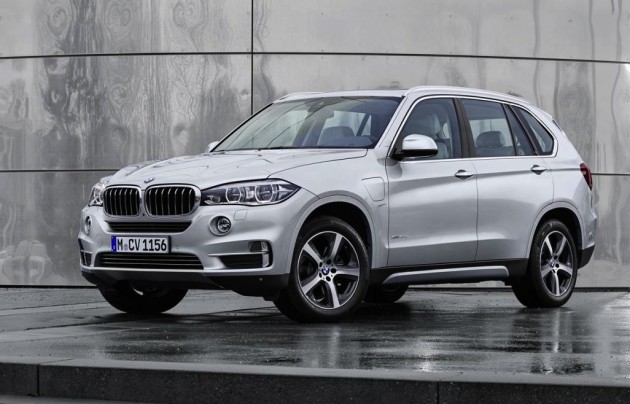 The big SUV is also very economical, offering an average consumption of 3.3L/100km. It can be driven on electric power alone for a range of about 31km.
Like the 330e, BMW has cleverly packaged the components underneath the cargo area of the X5, leaving 500 litres of space, expandable to 1720 litres with the rear seats folded down (down from 650L/1870L in the standard models).
Both of these vehicles should be very interesting in the Australian market, with more and more buyers flocking to eco-focused models. Of course, it will depend on the pricing that BMW Australia goes for, details of which are yet to be announced.
With import rules being lifted after 2018, buyers will have the opportunity to source similar or ever more interesting models such as the triple-turbo-diesel '50d' version of the 5 Series. Servicing and warranty will obviously be the key attraction in going through a certified dealer.