Lexus is reportedly working on a new grand luxury coupe falling in the lines of a modern day Lexus SC. Such a model would sit in the showroom as the flagship luxury two-door, beneath the LS range.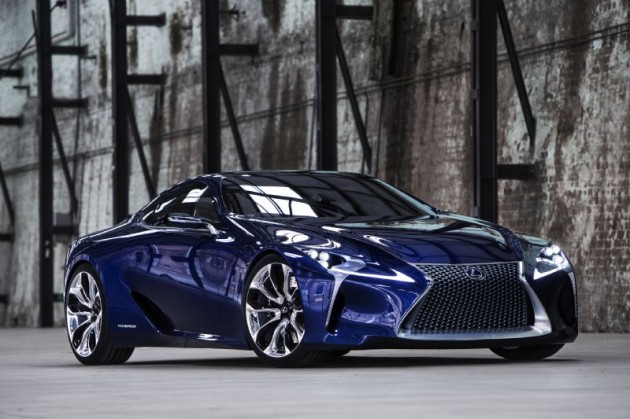 According to a recent Japanese report from Best Car, the new model will be inspired by the stunning Lexus LF-LC concept car (pictured). The concept features a very low profile body with sexy lines and sharp details throughout.
The finer details of a new SC are still a little hazy at this stage, but it's understood the model will reintroduce the SC nameplate. The nameplate was last seen in 2010, and was commonly known as the Lexus version of the Toyota Soarer.
As for engine possibilities, the new Lexus SC is expected to come with the company's 3.5-litre V6 matched to a hybrid system. In some current models, the system produces 257kW. A 4.6-litre V8 version is also apparently on the cards, offering an output of 367kW.
It is only early days yet, and Lexus has not confirmed any such plans. Technology and design inspiration is likely to come from the LF-LC concept car at some stage though.