Remember the insane Hyundai Veloster RM16 concept adopting a mid-engined layout? Well, it seems Hyundai is taking the concept a step further by actually hitting the track and testing its potential.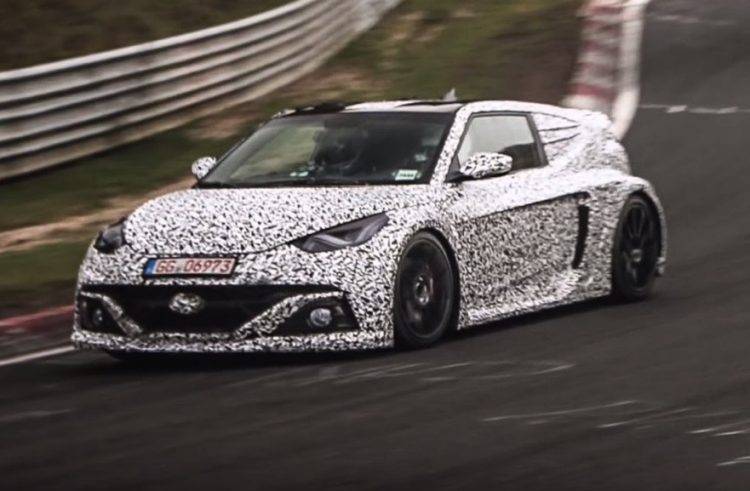 Hyundai was recently spotted at the Nurburgring testing a prototype version of the concept, originally designed for past SEMA shows; RM14, RM15 and this year the RM16. It's understood development is underway via Hyundai's N performance arm.
The fact that Hyundai has actually gone to the length of building a separate prototype and is developing a working version on the track – the Nurburgring of all places – suggests there are some future showroom plans for the beast.
So far only one car has been confirmed to come from Hyundai N, the i30 N. Could the RM16 be the second model? Speculations suggest Hyundai N might be looking to release such a vehicle onto the market as a limited edition, potentially to help celebrate the launch of the N brand.
Like the concept, the prototype appears to feature the outrageous mid-engined layout with the famous third door making way for a conventional two-door hatch format. Big air intakes behind the doors feed the engine in the back.
As for the engine? Details are hazy but the concept featured a 2.0-litre turbocharged four-cylinder producing 220kW. If you listen closely in the video you'll hear Hyundai is testing with a six-speed manual transmission as opposed to its relatively new dual-clutch automatic.
Let's hope we see this machine hit the showrooms soon. We won't have seen anything this out-there since the old Renault Clio V6. Check out the quick video below for more.